John Junior Nkomb Nkomb: 'I wasn't ready to take on the Red-and-Blue challenge'
John Junior Nkomb Nkomb (born 1994) talks about his time at the Paris Saint-Germain Youth Academy and why, despite his talent, he wasn't able to make it to the first team.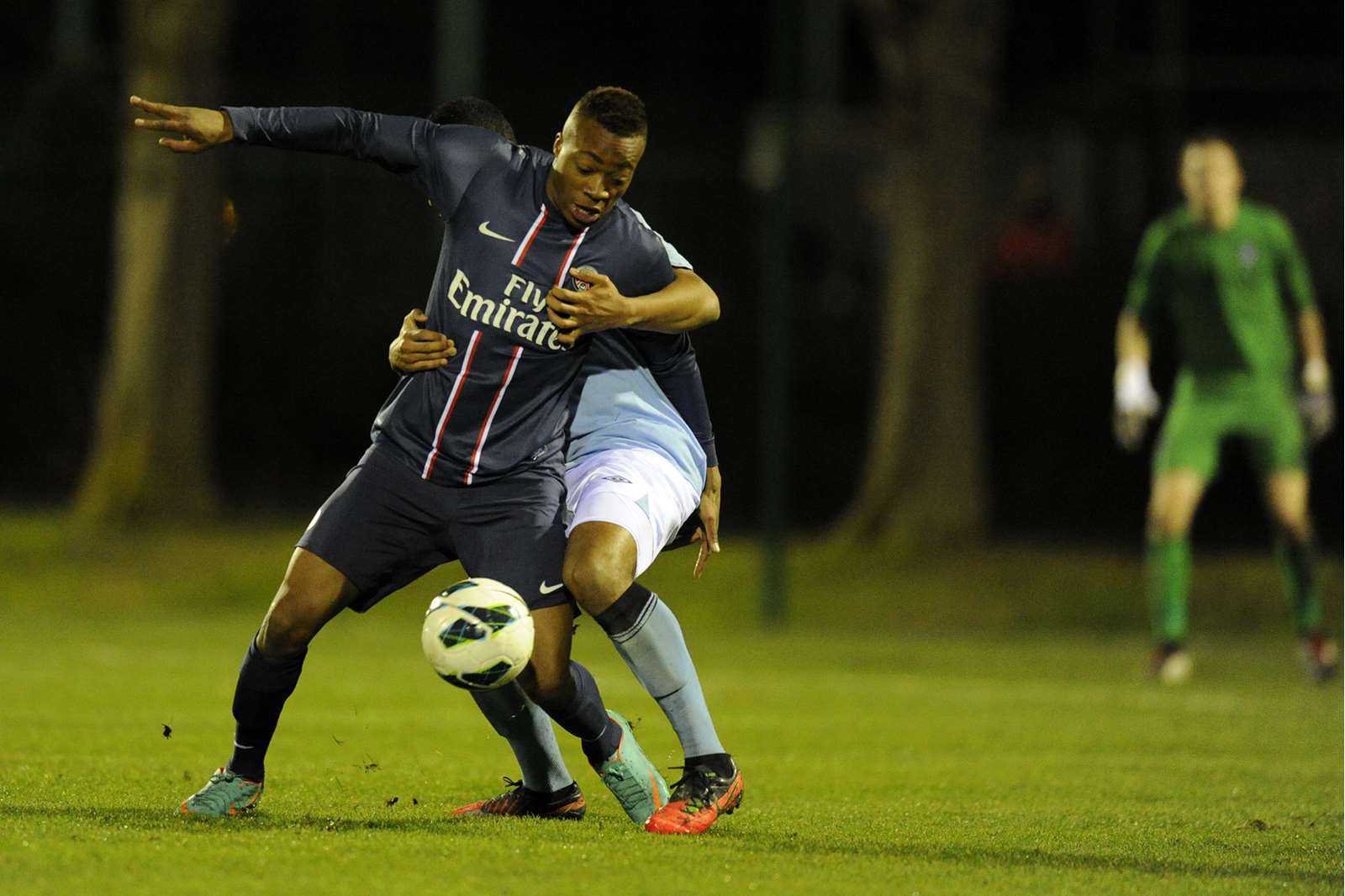 John, you joined Paris Saint-Germain in 2012. How did that come about?
"I'd been playing at SC Bastia for three years and everything was going well. I was playing with guys older than me every season, but it didn't stop me scoring goals. Honestly, I felt I had nothing to envy the forwards at Marseille, Lyon or Saint-Etienne whom we played every season. So I wanted to join a club used to winning trophies. When I got the opportunity to join Paris Saint-Germain, I didn't hesitate a second. Coming from Évry, I was fulfilling a childhood dream as Paris has always been my team."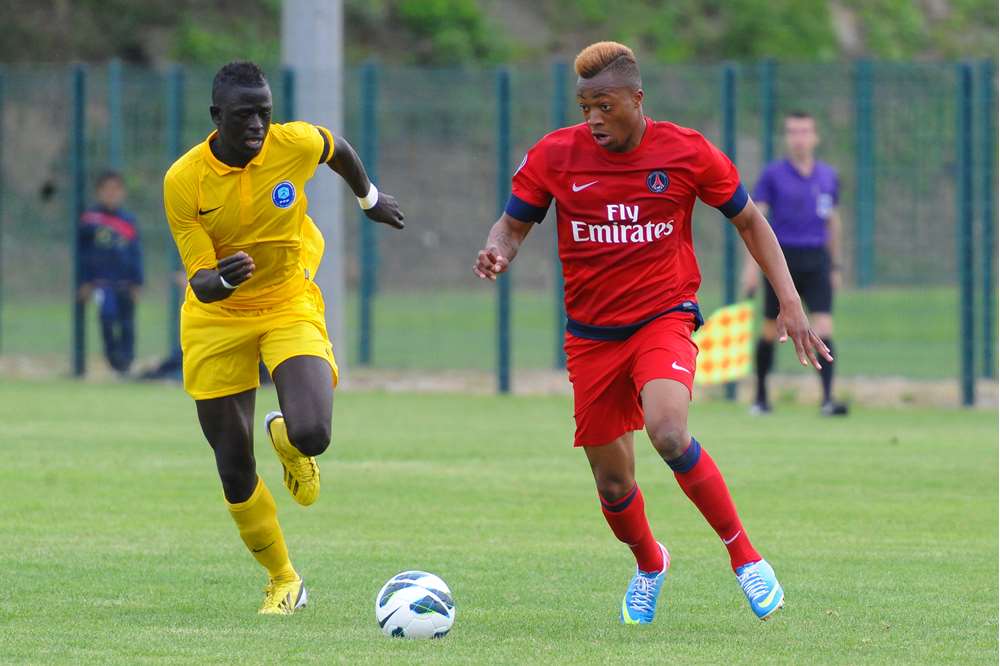 It was tough for you to adapt, though…
"The first difficulty was to leave a club with a family spirit. In Paris, everything is focussed on competition. I'm not going to say that there's no place for sentiment, but at 18, only the pitch counts. I needed time to handle the pressure of getting results. The technical staff brought me in at my real age category, whereas I had always played in older age categories. I said nothing and told myself it was for my own good. I also had really stiff competition. When I was coming up against Kingsley Coman and Hervin Ongenda for a place in the team, I quickly understood the level was higher than what I had played at before."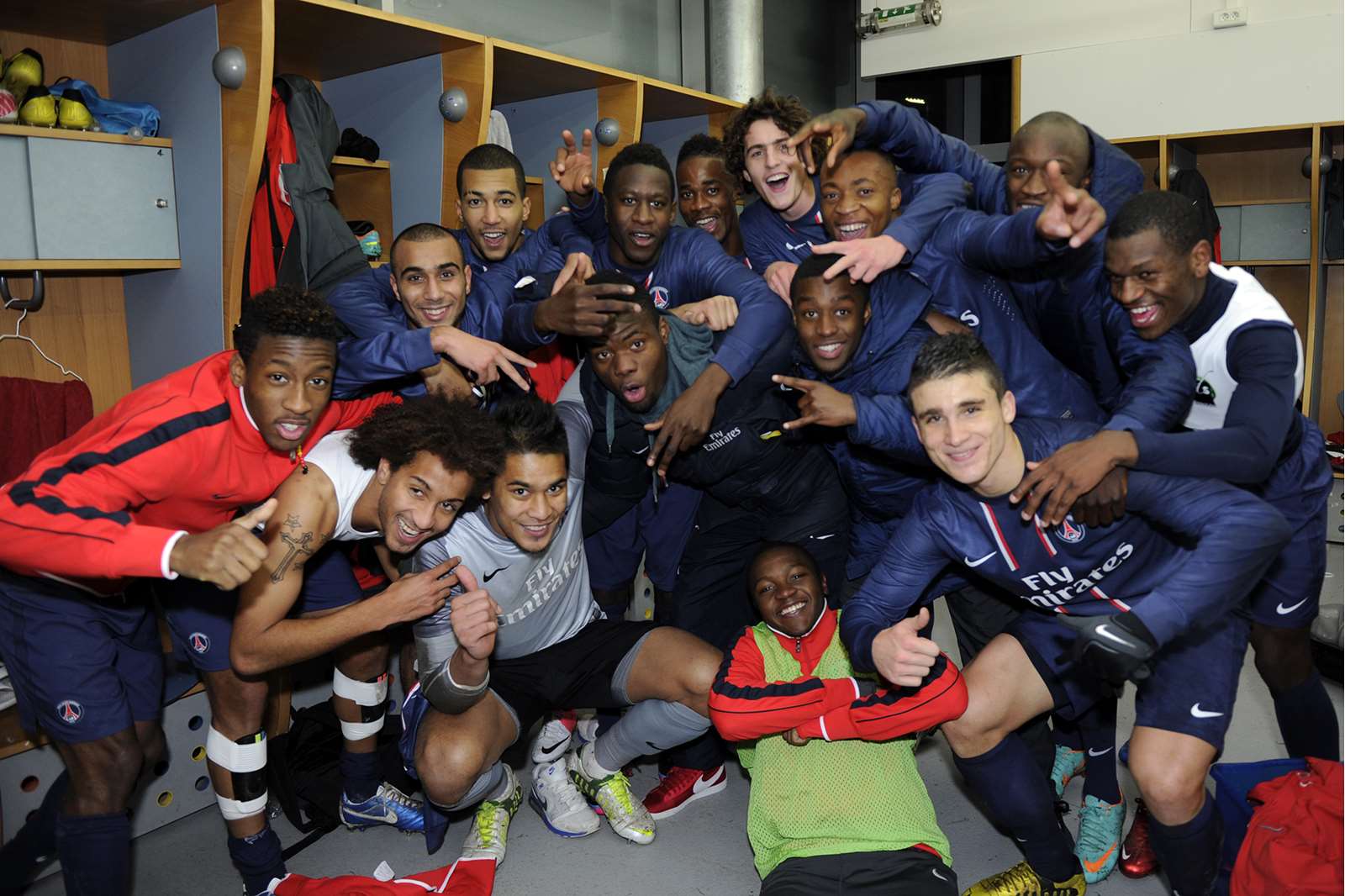 You persevered and had rather a good first season at U19 level. What do you remember of that?
"We had a very nice team to watch. We had phenomenal players in every position. Even if we didn't win a trophy, we had a good season, like in the league [play-off semi-final] and the Gambardella Cup [semi-final]. Personally, I finished as the league's top scorer, having played well in the second half of the season. We also participated in the NextGen series, which has since become the UEFA Youth League, and were knocked out on penalties by Tottenham. It was a good year in terms of results and progress."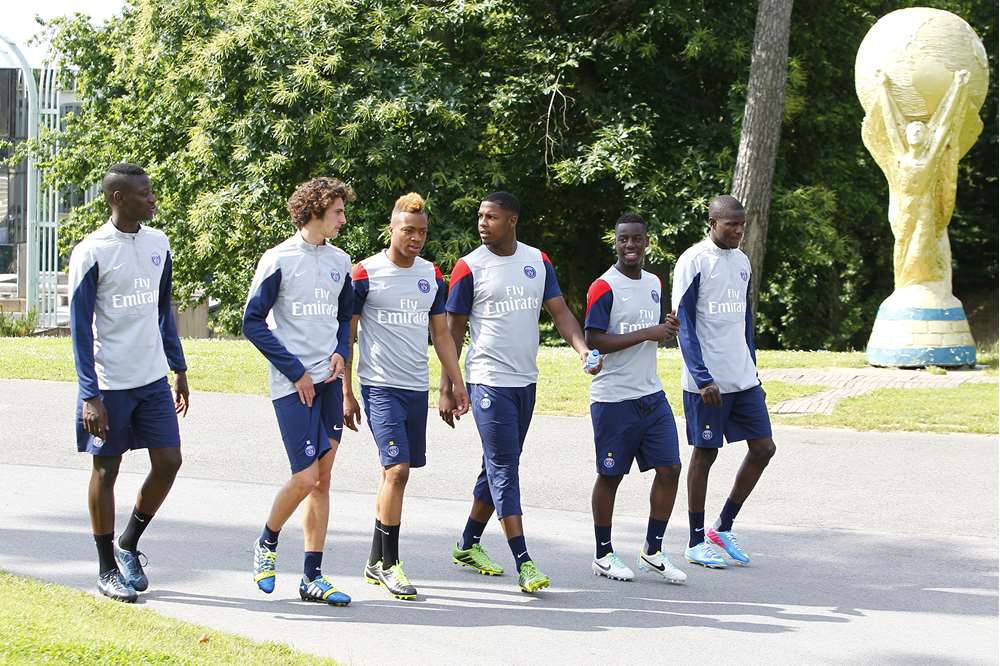 It meant you joined first-team pre-season training the following campaign. Did that make an impression on you?
"Very much so! Ibrahimovic, Thiago Motta, Maxwell, Thiago Silva, Verratti, do you want me to name others? It was a dream. I wasn't alone because there were several other 'Titi' given an opportunity [Pierre Bourdin, Kingsley Coman, Romuald Lacazette, Alvin Arrondel, Hervin Ongenda]. Our teammates Antoine Conte and Adrien Rabiot were already there. We were very warmly welcomed by players like Mathieu Bodmer, Christophe Jallet and Nicolas Douchez. There was a good atmosphere. I played several friendlies under Laurent Blanc, notably against Sturm Graz. It was the first time I had played in a big stadium with more than 10,000 fans. Everything was faster, further, higher, stronger...Spending several weeks with such great players made me improve hugely, especially tactically. But I only regret one thing: to not have been sufficiently pro-active when the time came. Playing in that team seemed easy, which sometimes didn't incite me to do more. It was different, because the ball always came to feet, always in the best possible way."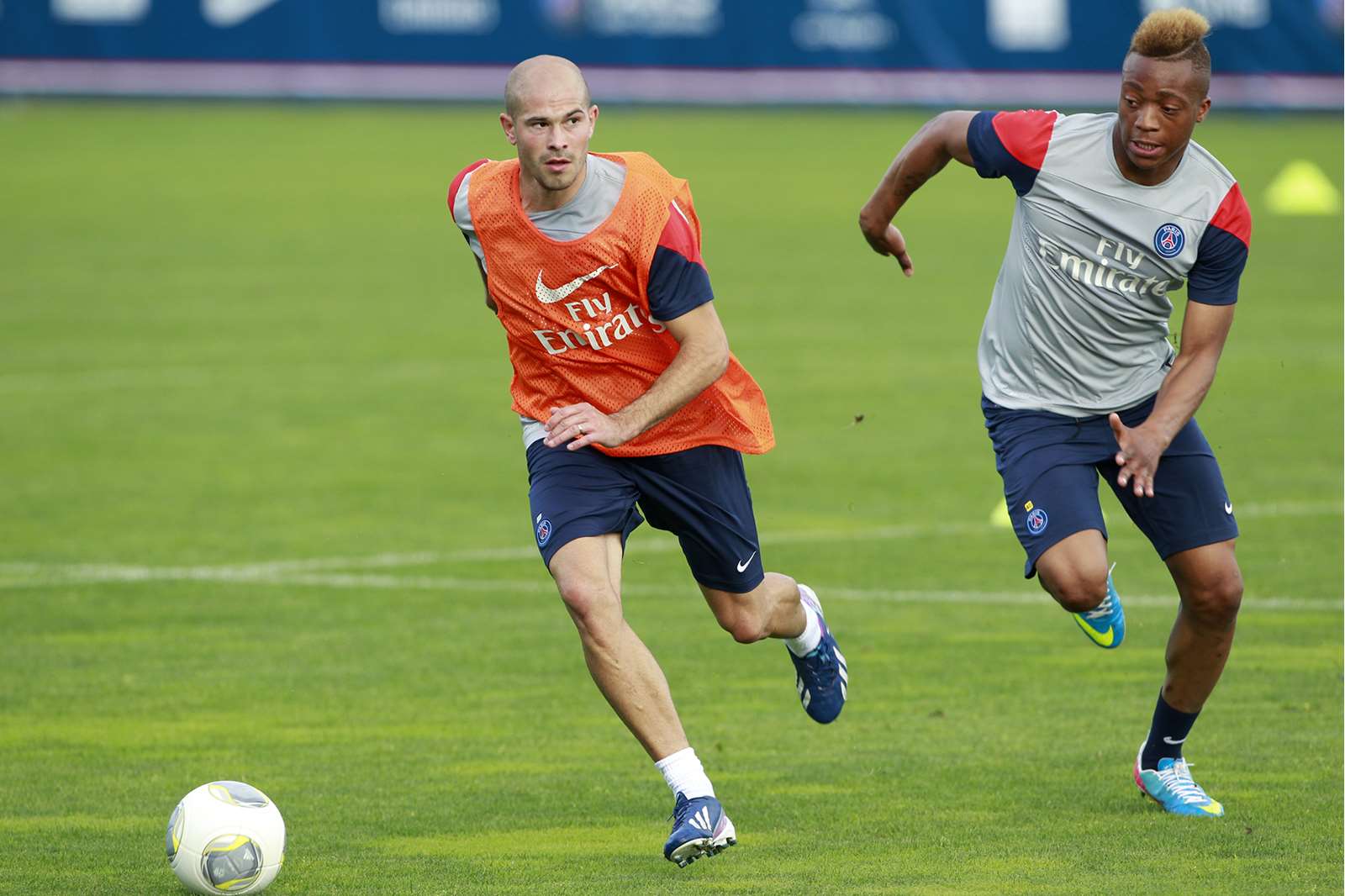 How was it to return to the reserve team?
"I'm not going to lie, it's always difficult. Every one of us would say the same thing! When you are with the first team, you're in the limelight. You get a little bit of fame. You get all sorts of calls, like from the Cameroon national team! It wasn't easy for me to handle this step back, especially as I didn't have a sports advisor. I was on my own. The reserve team coach didn't make things easy for me by making me substitute. Stepping back down was one thing, but not playing was another. It was a year to forget regarding competitive football (1 goal in 9 reserve team games), although Laurent Blanc called me up to train with the first team regularly. I simply wasn't ready to take on the Red-and-Blue challenge."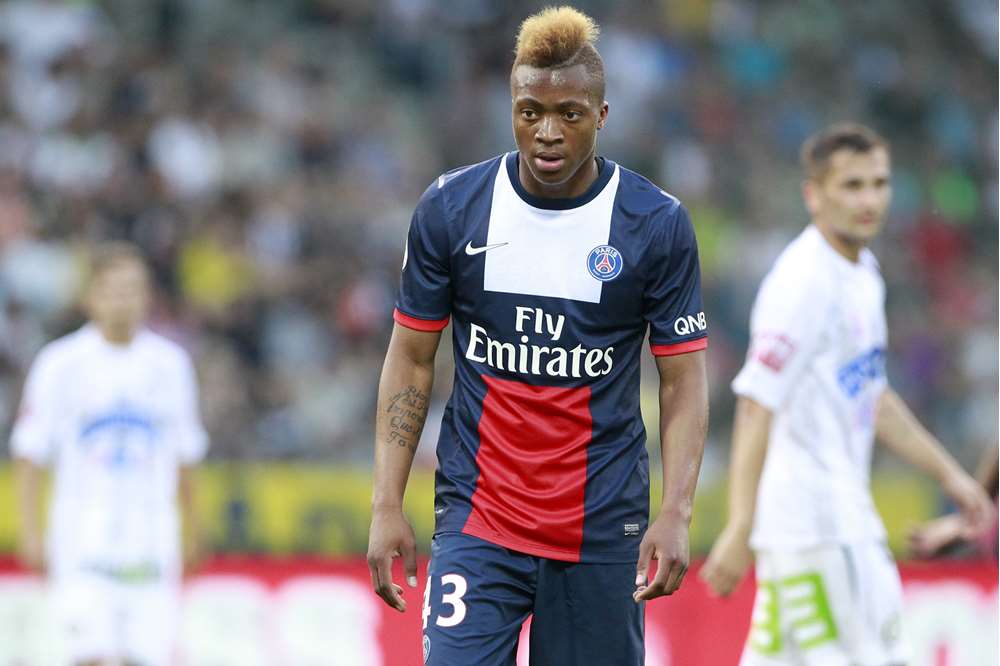 Nearly ten years on, where are you at as a footballer?
"After the club released me, I didn't find an interesting project. I was contacted by a lot of clubs, but mentally, I wasn't there. I had a bout of depression. I got back on track at the club where I started, then had a number of diverse experiences around the world. They were enriching adventures, but without any real possibility of development. Currently, I'm without a club after a spell in Belgium. I'm keeping in shape with Évry where I live, because I've never stopped dreaming. I owe it to myself not to give up, if only for my two kids and my mum, who has had some serious health problems. In Paris, some succeed, and others...Even if it didn't go as I had hoped, I'm still a faithful supporter of the club. I'm very happy to see that they don't forget their former players. It's important to understand that some people's success comes from the failure of others. So it's really touching to see the club ask how I'm getting on. Long live les Titis."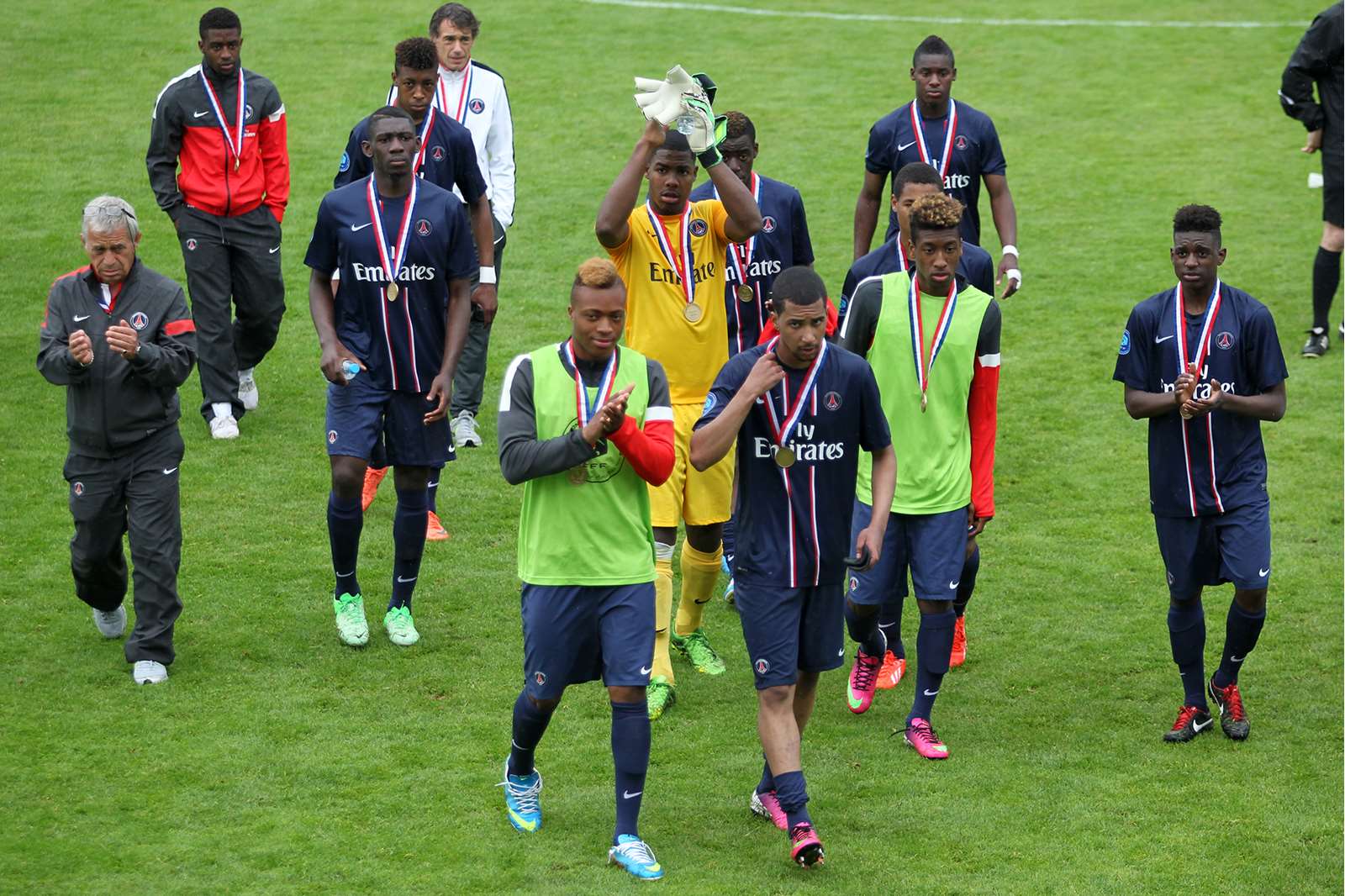 PROFILE
Date of birth : 28 March 1994
Birthplace: Villepinte (Seine-Saint-Denis)
Position: Forward
Clubs Évry FC (2000-2009), SC Bastia (2009-2012), Paris Saint-Germain (2012-2014), Évry FC (2014-2015), Floridians FC (2015), SS Monopoli 1966 (2015-2016), FC Sète 34 (2016), US Forbach (2017), FC Rupel Boom (2017-2018), FCM Troyes (2019), AS Prix-lès-Mézières (2019), ESA Linas-Montlhéry (2020), Sainte-Geneviève Sports (2020), RE Durbuy (2022)
SEE ALL OUR INTERVIEWS WITH EX-YOUTH ACADEMY PLAYERS