Ilyes Housni: "We won't have any fear, just challenges"
Within Paris's academy ranks, Ilyes Housni has been one of the chief architects of the U19s' progress to the last 16 of the UEFA Youth League. From his relationship with Ismaël Gharbi to the faith shown in him by "Papus" Camara, the 17-year-old striker spoke to the club's media about his first-ever European campaign.
Ilyes, you've played in the Youth League for the first time this season. What has the competition given you?
Experience. You get to go abroad and play against different teams, and it brings the squad closer together to travel with each other and go on this journey as a team. Also, we're put in the same circumstances as the first-team players, which prepares us for the day that we might get asked to join them. We really do gain experience from it, and we feel lucky to be on this journey.
In the very first game against Juventus, you made a big impact by scoring twice! What was that moment like for you?
I think that I was already mentally ready, even before kick-off. I was really focused, and I tried to give everything. I scored in the third minute, and that certainly gave me a lot of confidence. Then, four minutes later, I provided that assist for Warren [Zaïre-Emery], which fed my confidence even more. When you score, it immediately helps you get your head in the game. Doing so right from the start, in your first Youth League game, really does make things easier for the rest of the competition. It all comes down to confidence, and I did what I had to do to get that straight away. When you start a competition like that, the aim that you set for yourself is to stay consistent from then on. That's really what I wanted to do.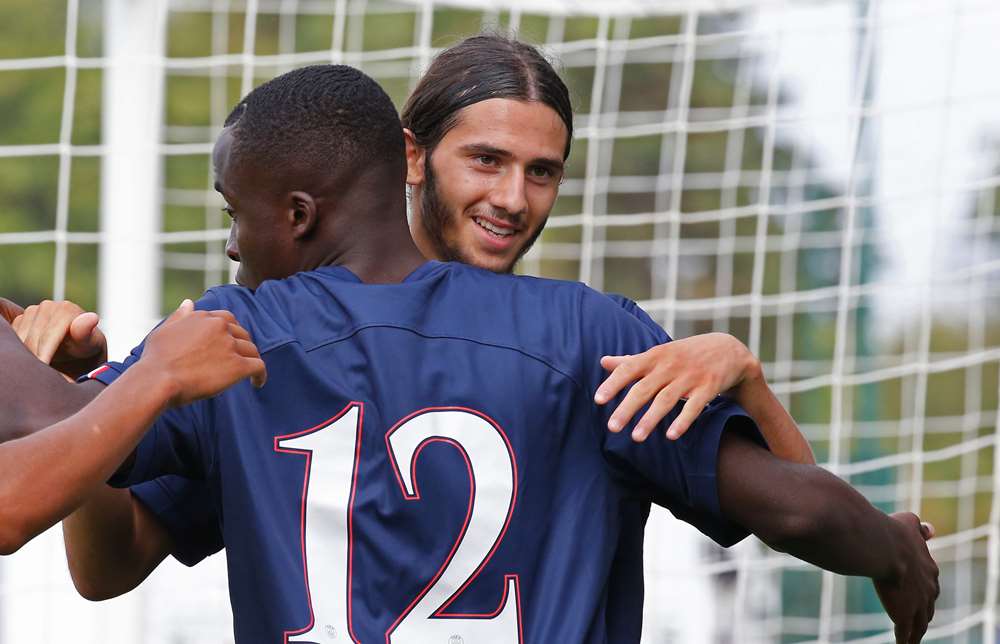 And you've done well in the rest of the competition so far, as with eight goals and two assists, you've contributed to the most goals of any player in this season's Youth League. You must be proud!
Yes, I'm happy and proud. It's the result of me working hard and training every day. I'm giving everything, and it's paying off, but it's far from over. My aim is to keep scoring and to help the team win. I don't want to stop there. I have to set myself that aim in every game.
It's like you feed off the pressure.
Yes, but positive pressure. I shouldn't be scared. For example, I've come up against a lot of defenders who are older and bigger than me, and that hasn't always been easy, but in those moments, as a striker, I try to make up for it in other ways, to look for space elsewhere, to make runs in behind and to be smart. I only really feel positive pressure and the will to perform. It's more of a challenge than a fear.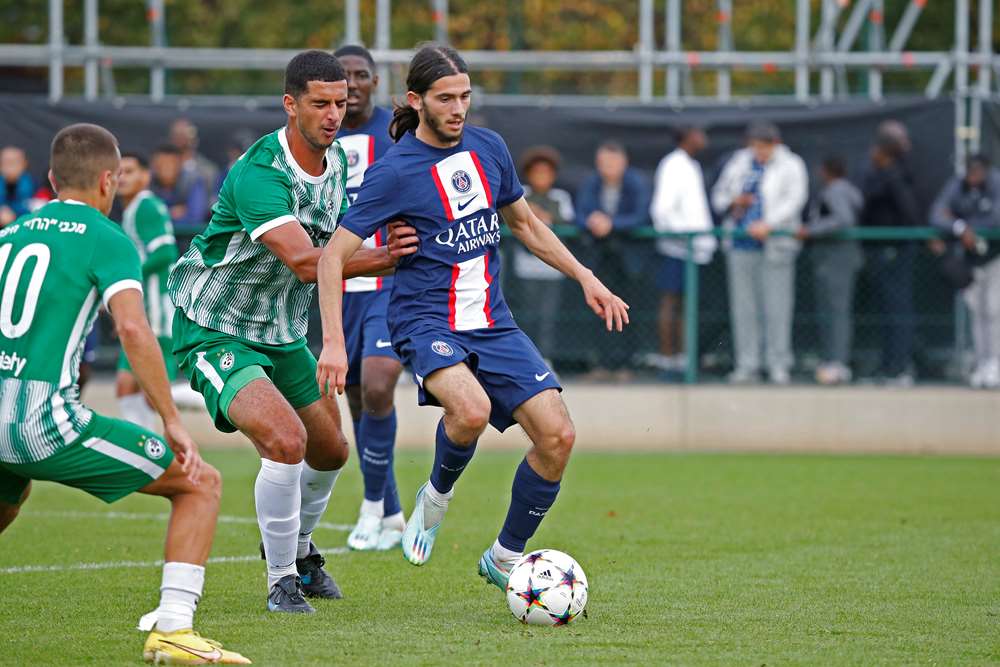 You and Ismaël Gharbi (who has six goals and one assist to his name) are the most prolific strike partnership in this year's Youth League so far. How do you explain that?
With Ismaël, everything is pretty easy. We've known each other since we were little, and we did our pre-academy training together at 13 or 14 years old. The fact that we know each other so well makes things easier for us on the pitch in terms of finding each other. Things are more spontaneous, whether that be in our passing or in our final ball. We're lucky enough to have that bond, which works out well on the pitch. We complement each other well. Also, Ismaël is a great player who works hard and is very committed. I'm really happy for him when I look at his performances.
From the first game to the last, you held onto top spot in your group. How would you sum up your Youth League campaign so far?
I think that we've worked hard from the start and even in pre-season. Right from the first game against Juventus, we were ready to get stuck in, and that has set the tone for the rest of the competition. I wouldn't say that we've done everything perfectly, but overall, we've been good. In fact, we've only lost one game, which was against Benfica, although that's one game too many.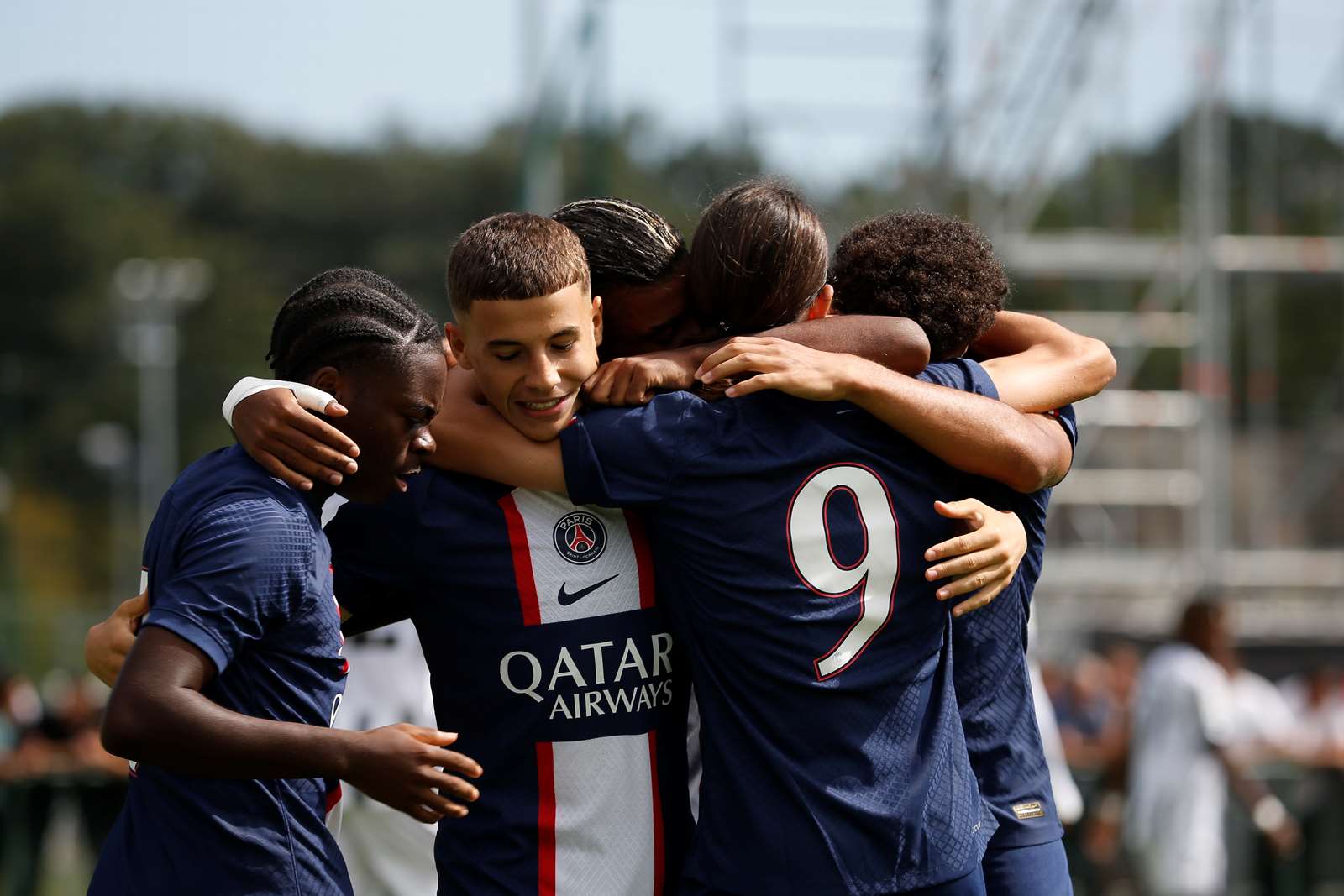 In that defeat to Benfica, you still managed to score a brace. How did you feel in that moment?
I was more focused on the defeat, and I was frustrated for the team. Goals are good for trying to get back into the game, but what you remember at the end of it is that they weren't enough to get us the win. Even though I scored a brace, what I remember is the defeat.
You recovered from it well, though, and you ended up going through in style!
That was the aim for the whole squad. We gave our all in every game to try and go through without having to do so via the play-offs, and it was our reward for being consistent. In the dressing room, we were really happy. We did a battle cry, and everyone was buzzing. Again, though, we know that not everything was perfect, and that final game against Juventus proved it to us. It shows us that we need to keep working. So, yes, we were really happy, but we know that we've still got work to do as a team.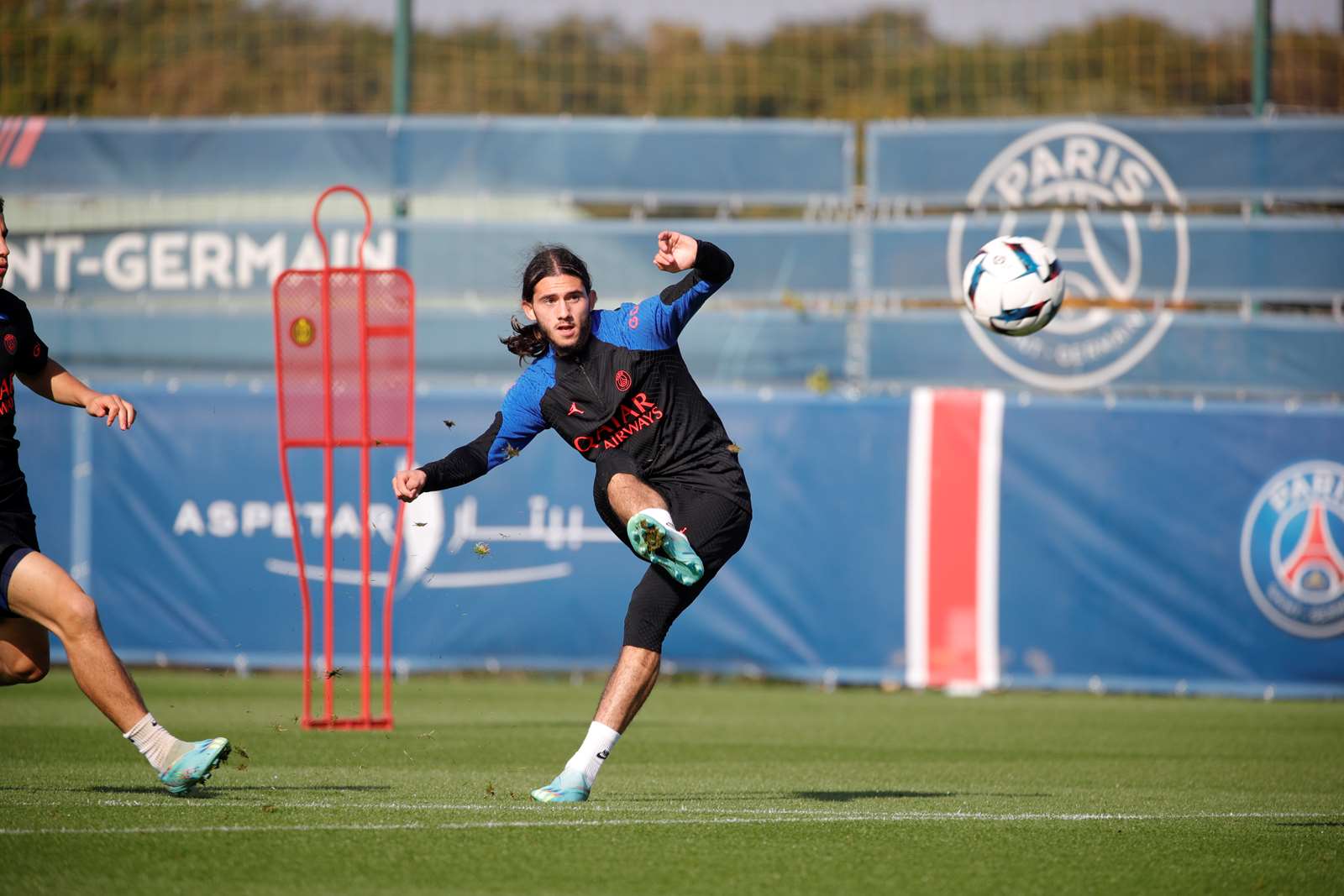 Behind that work, there's also the work of the coach, "Papus" Camara. From last season – when you were moved up to the U19s – to your Youth League debut, he must have been essential to your improvement.
Yes, he's been very important. He's trusted me, and that really has been key for me. He's helped me to improve a lot, and he's pushed me forward. He gives me a lot of advice, and when I put it into practice, it works. He's been patient with me when I've needed time to understand what he expects of me, but he's kept his faith in me, and I'm trying to repay him for that.
So, finally, Ilyes, what are your aims for the rest of the competition?
We all want to win the Youth League, obviously, but we'll focus on the knockout stage first. There are a lot of teams waiting to trip us up, and we're going to try to be ready. We'll give everything to go as far as possible. In the next round, I'd actually rather face a big team, like Atlético Madrid, Real Madrid, Barcelona, Manchester City or AC Milan. We want to play in the biggest games, and if we win, we'd be knocking out one of the title contenders. We won't have any fear, just challenges!