Fabio Quartararo: 'The proximity to the fans is incredible'
The Moto GP world champion was at the Parc des Princes on Wednesday 1 December, watching the Ligue 1 Round 16 clash between Paris Saint-Germain and Nice. An unforgettable experience for the rider, who had a thrilling evening.
Fabio Quartararo was given a warm welcome in the Parisian arena and was able to experience the passion and emotion that can be found at pitch side. Having been there several times as a spectator and fan of Paris Saint-Germain, Fabio told us about the feeling he had when he stepped onto the pitch at the Parc: "It's not my first time at the Parc, but to be on the pitch is something exceptional - I'm a massive fan of Paris Saint-Germain! And of football! It's really incredible, and I thank all those who made it possible."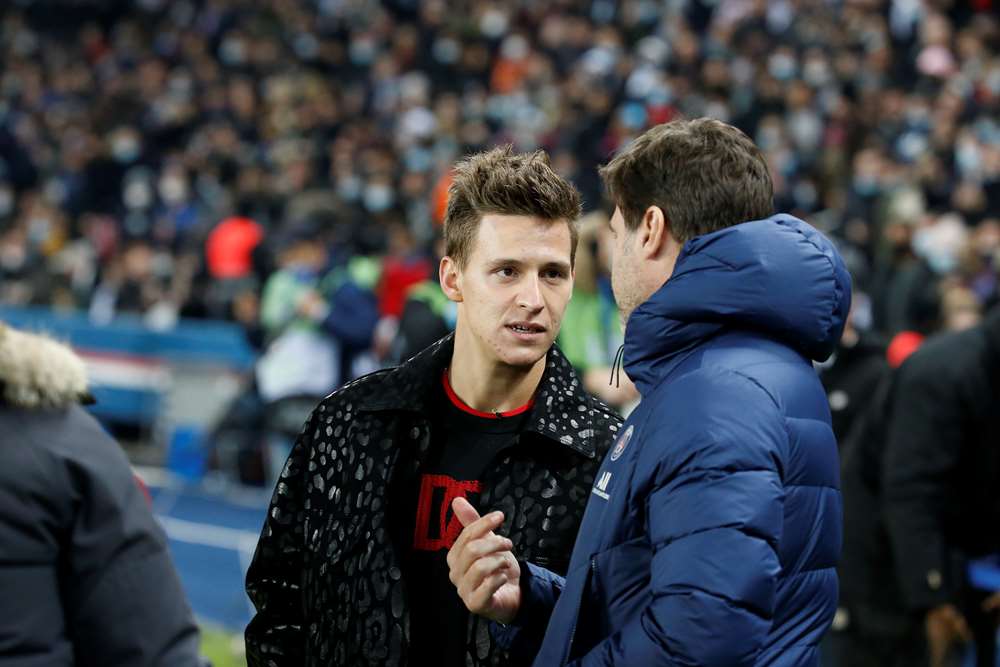 He then gave the ceremonial kick-off, exchanging the ball with Leo Messi. An amazing feeling, intensified by the masses of fans: "The big difference between motorcycling and football is the proximity to the audience. In football, it must be incredible to hear the fans supporting you throughout the match."
Big thrills, and for once, not on the racetrack!