David Ginola: "Playing in Paris is indescribable!"
David Ginola, a true legend of the capital club, gave an exclusive interview to the members' programme, before the clash between Paris Saint-Germain and Olympique de Marseille on Sunday. The former Red and Blue forward will also be present on the pre-game show Kick Off on PSG TV live from 7pm.
David, looking back, what do you think of your years in Paris?
"They were extraordinary years. Four seasons of being among the best, of winning the French league, the Coupes de Frances and Coupes de la Ligue. Playing exceptional matches in the European Cup, to live incredible moments of sharing with the players and the fans. These are unforgettable memories that really gave me a boost for the rest of my career. What a pleasure to play in Paris, to play in this club. It was just crazy! It's indescribable actually. When you play football and you do your passion as a job and you win, and you enjoy yourself on the pitch, in everyday life, in training, in sharing emotions with everyone, I think you have achieved something very important in your life."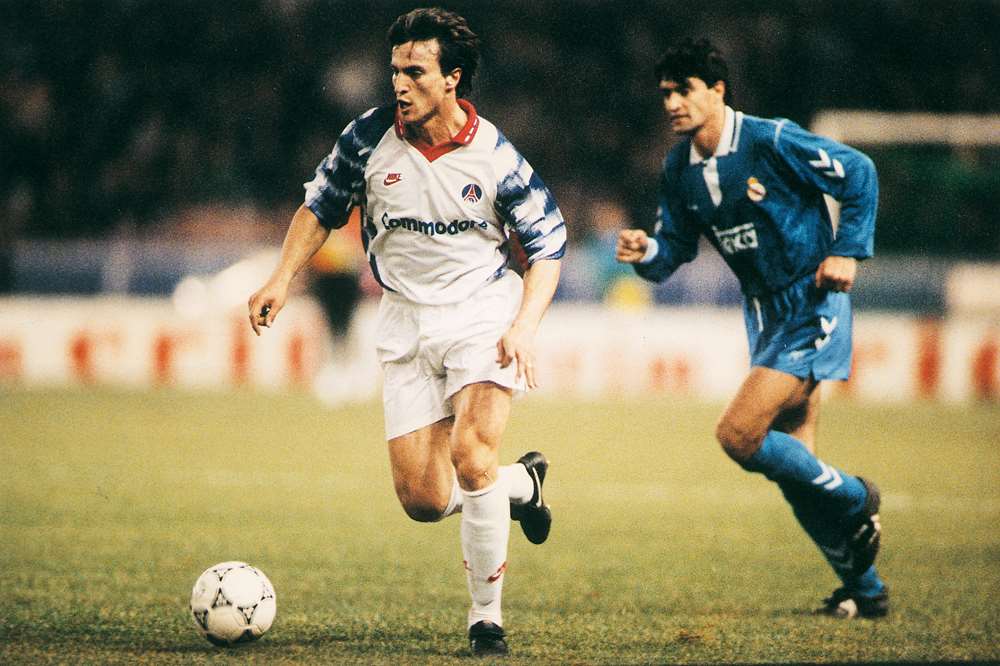 What image will remain engraved in your memory forever?
"There are so many... The French league title won over a whole season, the memorable matches in the European Cup, against Madrid, Barcelona, Munich... We pretty much beat all the big names in Europe at the time, except for AC Milan. There were some very difficult matches, but we were still in a very positive momentum, with a team that found itself, that managed to play very good football. An image that would remain engraved... I think it would be the French league title... It was a great success, with this unbeaten record that year. It was an exceptional year."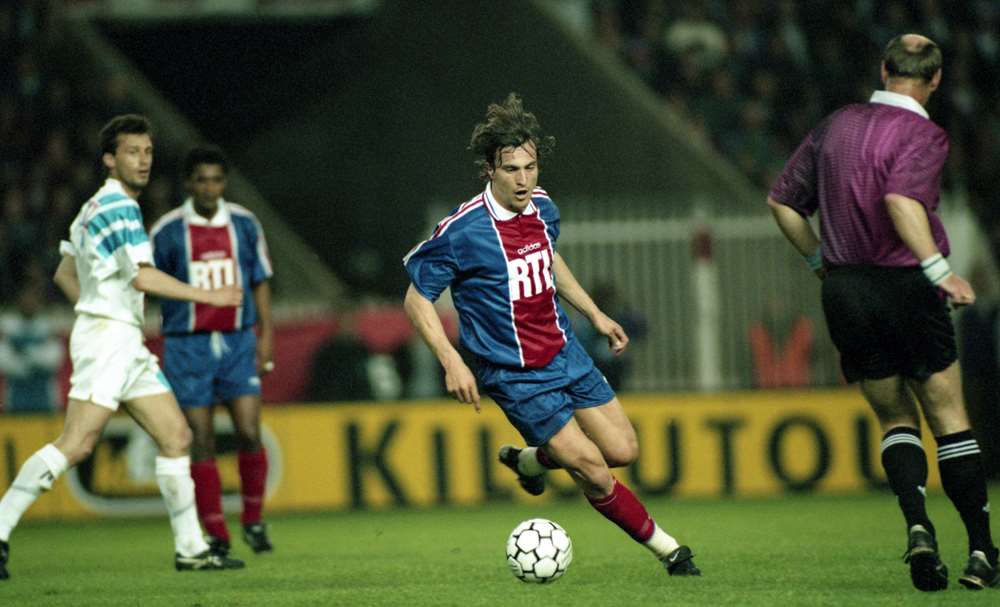 "Les Classiques, special matches"
Tonight, Paris faces OM. How did you prepare for this match, which is obviously different from the others?
"Yes, it was obviously not a game like the others... In the preparation, it was pretty much the same. In training, we didn't do any special preparation, but I think it was more in the mind. Because we knew that these were difficult matches to play. Facing OM for us at the time, with Paris, was always very difficult. In fact, we did not manage to beat them, even the year of the title... Psychologically, we prepared ourselves by knowing that it was going to be a fiercely fought fight. We knew that we were going to leave our manners behind... We knew that there would be no gifts... These were really special matches."
It's been a long time since the two clubs have been together in the title race. How do you see the final sprint?
"In this match, we are in a different situation than in previous years. Marseille is three points behind Paris. Now, Paris, on paper, is still huge. When they decide to raise their level of play, with the players that make up the squad, I believe they are capable of beating anyone in the world today. There is no question. Anything can always happen in a game but I think Paris is not a team that doubts. I think Paris Saint-Germain this year is even stronger. I am curious to see this game. It will be very interesting to watch, to analyse. We will see if Marseille will come with the right tools to face the Parisian armada. But this game will be very important because it will determine psychologically who is the strongest. Technically, physically, we already have a small idea of who is the strongest but the psychological aspect remains important, we must take it into account. We will wait a little longer for the final sprint."