50 years ago, a first point in Ligue 1
50 years! This year, Paris Saint-Germain is celebrating the 50th anniversary of its debut season in the French top flight. In a special three-part series, today PSG.FR takes a look back at the first point earned by Les Rouge et Bleu, on 18 August 1971.
Act II, A FIRST POINT IN Bordeaux
A week after the defeat in Angers on their first division debut, the club from the capital hosted Bordeaux, 5th the previous season and outsiders for the 1971-1972 crown.
Paris Saint-Germain's first home game in the top flight was played on the pitch at Saint-Ouen, while the new Parc des Princes was still under construction.
Pierre Phelipon fielded several of his recruits: goalkeeper Guy Delhumeau, defenders Daniel Solas and Jean-Paul Rostagni, midfielders Claude Arribas, Jean-Louis Leonetti and Daniel Horlaville.
Paris dominated and the first half was spectacular: Bras missed a cross from Prost (12'), Bordeaux reacted and Delhumeau intercepted a shot from young prodigy Alain Giresse (19'). The two teams headed into the break on level terms, despite a shot from Arribas that was deflected away for a corner (20').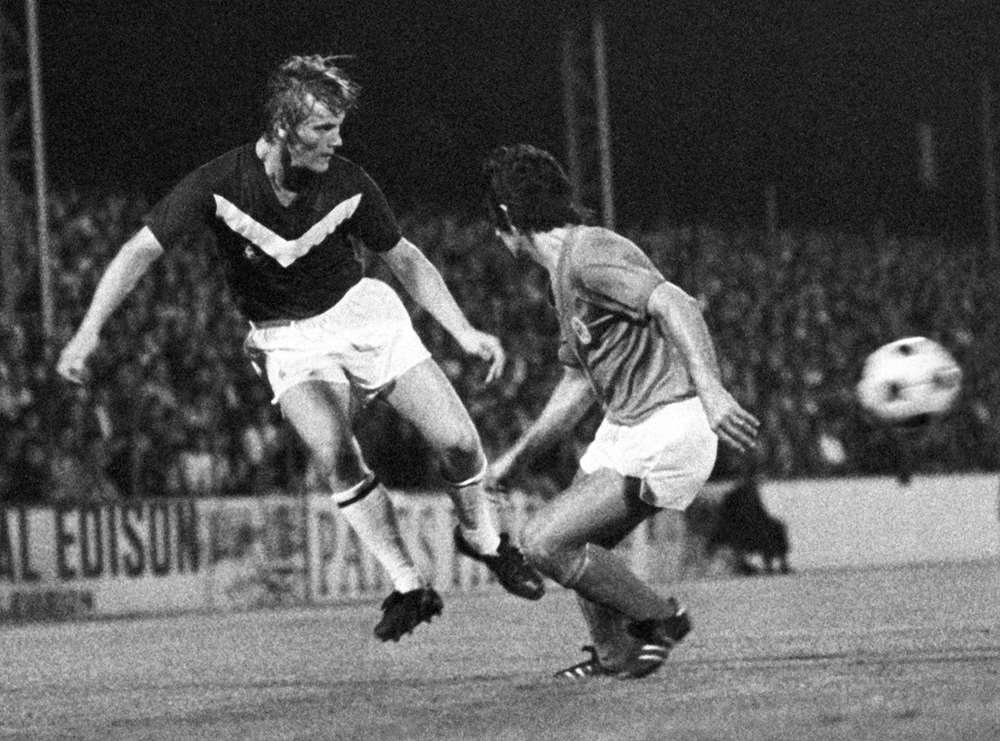 At the start of the second half, Hallet came on for Horlaville, who was injured. This was the beginning of a long period away from the pitch for the Parisian playmaker, who had a complicated season in the capital.
Hallet was quickly dangerous: he dribbled and fired a great shot that was just turned away by the Bordeaux goalkeeper (57') and then he had another great effort a few minutes later (60'). Les Girondins replied and Delhumeau denied the striker Ruilter (78').
The match ended in a goalless draw. After the match, coach Pierre Phelipon was optimistic: "A score of 4-4 would have better reflected the spirit of this match. The 11,812 spectators present enjoyed the show."
50 years after that draw, Paris Saint-Germain now have 2,712 points in the top flight...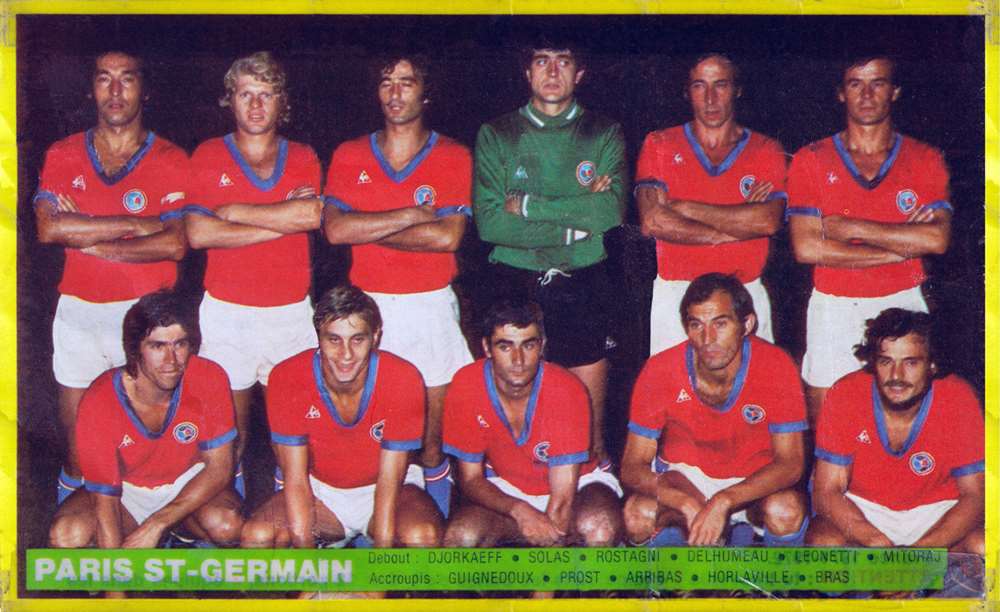 PARIS SAINT-GERMAIN 0-0 GIRONDINS DE BORDEAUX
Wednesday 18 August 1971, Stade Bauer (11,812 spectators)
Referee: Robert Wurtz.
PARIS SAINT-GERMAIN: Delhumeau - J. Djorkaeff (c), Solas, Rostagni, Mitoraj - Arribas, Leonetti - Horlaville (Hallet 46'), Prost, Guignedoux, Bras. Coach: Phelipon.
BORDEAUX: Rigoni - Papin (c), Dubouil, Desrémeaux, Merelle - Grabowski, Jensen - Gallice, Ruitier, Giresse, Wojciak. Coach: Petyt.
Il y a 50 ans, le premier point en Première Division ! 🔴🔵

— Paris Saint-Germain (@PSG_inside) August 18, 2021