Kylian Mbappé: 'Match of a lifetime'
The Paris Saint-Germain forward gave his thoughts on playing in Sunday's World Cup final to FFF TV.
Kylian, what sort of shape is the squad in before facing Croatia?
"The squad is in top shape, we couldn't be better. We're in the final, we're happy, we know we have a big game still to play. I think that at the end of the game, if we win of course, we'll be able to relax. At that moment, we'll feel all the tiredness from the tournament."
How would you weigh up this Croatia team?
"I know almost all the players. They're a team that plays with a lot of intensity, which can match you physically and has a lot of technical quality with players like Rakitic, Modric, Perisic and Mandzukic. They're also very solid defensively, but they do have weaknesses. Overall, they like to play good football, go forward, and have great mental strength. They're an opponent that we absolutely must not underestimate. We have to respect them and above all, we have to beat them."
How are you and your teammates approaching the final?
"We want to continue on our upward trajectory. We're on the up and up. We have just one match left, and we have to give absolutely everything so there can be no regrets. If a player doesn't have any energy left, he'll give his place to another who'll give it all. We're all united."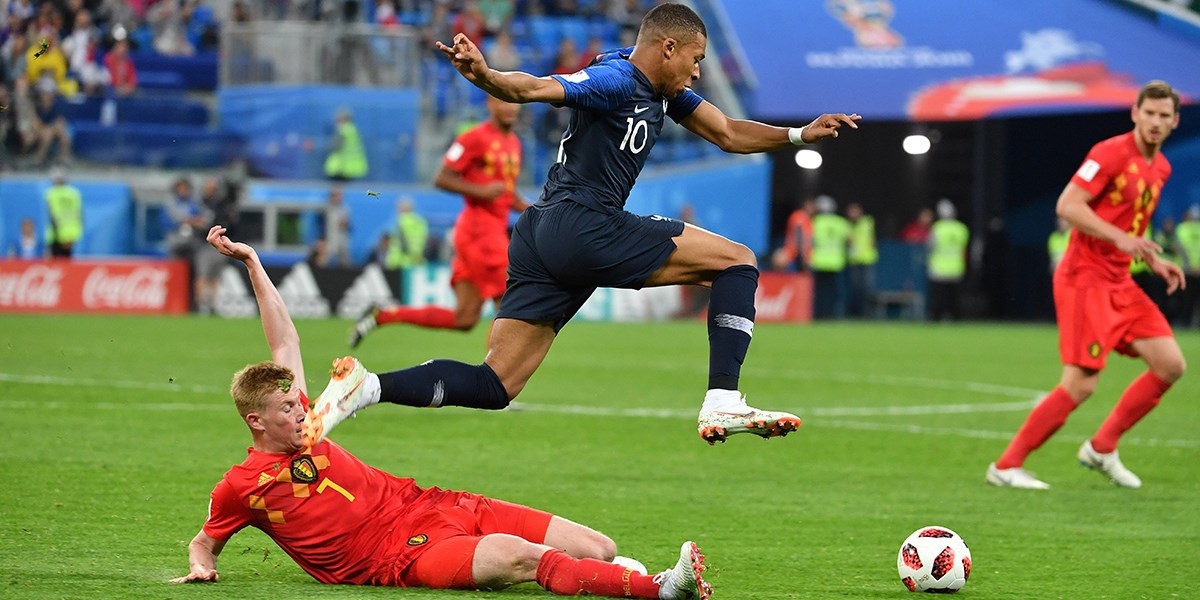 What does it mean to you to play in a World Cup final?
"It's the match of a lifetime! The World Cup is special. You have to give everything without putting yourself under too much pressure. We have to play as we know how, by giving our all. We have to approach it just like any other match, even if we know full well it's not. Even if it's the match of a lifetime, I see football as a game. I'm going to be happy to be on the pitch, to play, to do some moves, attack, track back, run...it's fun above all. If you don't enjoy playing in the World Cup final, you're never going to enjoy yourself. Of course, you have to keep the same level of self-discipline, respect the coach's instructions and make sacrifices for your friends, but you also have to think about enjoying yourself, because it's the kind of thing you might experience just once in your life."
What are the strengths of this France team?
"We all like each other, we all put in the effort for one another. We also an unpredictable team, because everyone can score. You saw that in our recent games with goals from Varane against Uruguay and Umtiti against Belgium. Everyone can contribute, and that's one of our strengths. We all play at big clubs and we know that all together we can achieve something great. That's not possible if everyone does their own thing."