Lieke Martens: 'Make this game a big party'
The Paris Saint-Germain women's team striker spoke to PSG TV a little less than a week before the first leg of the UEFA Women's Champions League quarter-final against VfL Wolfsburg on Wednesday 22 March at 21:00.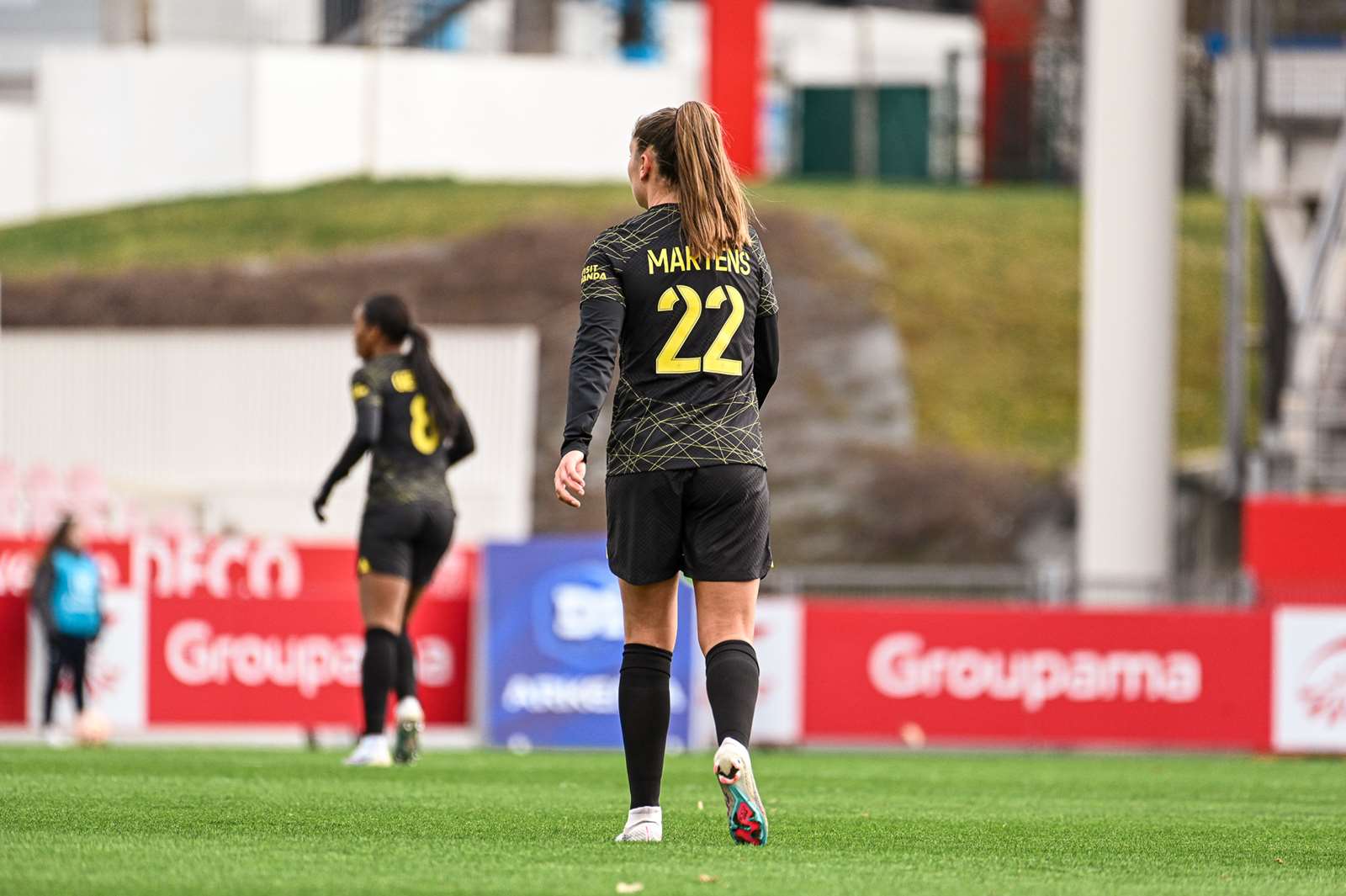 Lieke, this is your first season in Paris. How are you getting on at the club?
"I think it's a very good start. We are having a good season. It was quite easy to join the team, as the girls are great, as are all the members of the club. I think it's a good environment to join a new team."
The group stage of the UEFA Women's Champions League was difficult, but the team managed to qualify. How do you feel about the group stage?
"We are getting better as the season goes on. I think today we are better than we were before Christmas. It's a very good thing that we are through to the quarter-finals of the Champions League, I'm looking forward to it."
In less than a week, this competition will be back. What do you think of the draw against VfL Wolfsburg?
"I think it's an exciting draw. It's going to be two tough games, but I believe in our qualities and the fact that we've come together, both on and off the pitch. That's the strength of the team at the moment. The way we want to play is also improving. If we can manage to play our game, then I think we can do great things."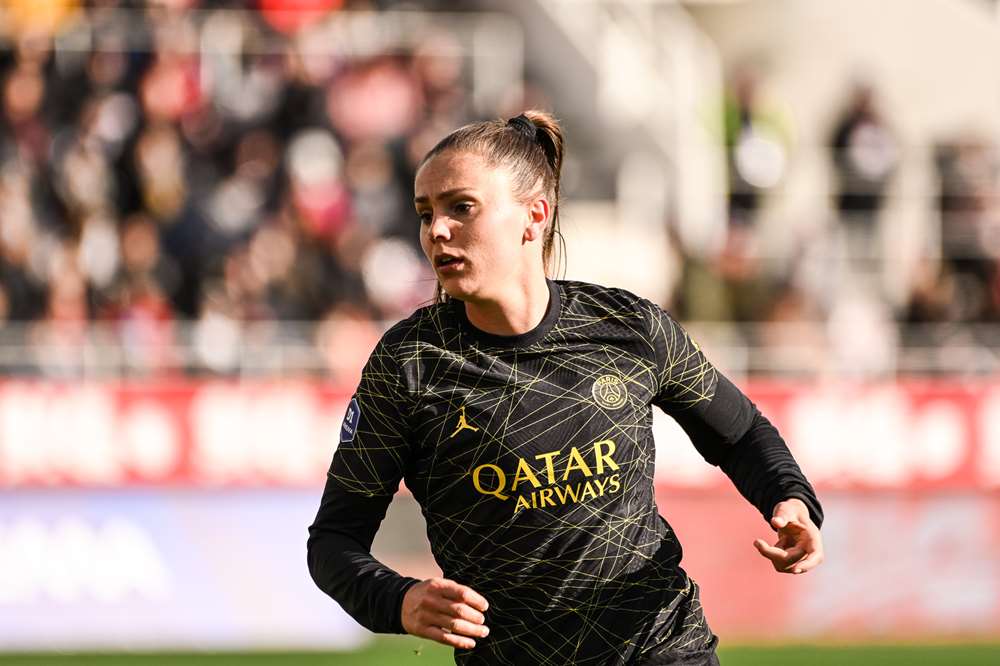 Before this UEFA Women's Champions League match, can you tell us what the team dynamics are?
"I think we have a lot of good players on the ball, so if we can have possession in the game, that is something very important for us. From there we can create chances."
Wolfsburg are a team that you have played several times. What are your memories of the club?
"Wolfsburg has been a very good club for many years, with a lot of good players. They always go the extra mile. They work hard and they have good players: good finishers, good defenders. They will also want to have possession of the ball, so it will be interesting to see who manages to get it."
What is the goal for the first leg at home before the return leg in Germany?
"I think the first leg is very important. Of course the second leg is also very important, but if we can get a good result here at home, hopefully with a lot of support, that will give us a boost. We know that if we win, it is also important to score as many goals as possible. Getting a good result is really important, but it will be a tough game."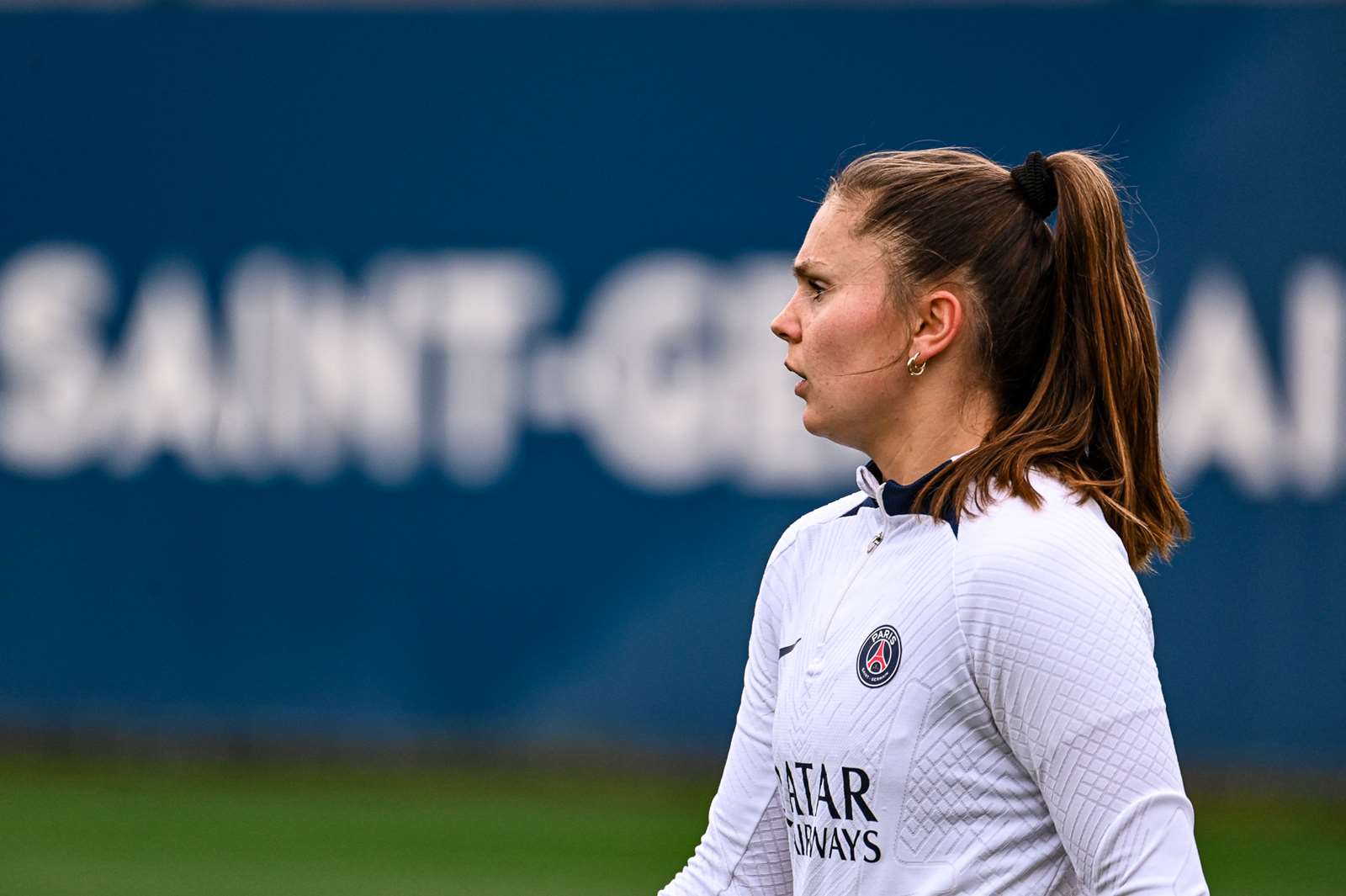 How is the team planning to approach the game?
"We know that the return match will be difficult away from home. The goal is to take advantage of this first game with the fans behind us to take a step forward. We'll try to make it easier for ourselves at home."
This will be your first match at the Parc des Princes in 2023, is it important for you to feel the crowd's support?
"I think Paris Saint-Germain have great fans, and it's nice to see them, of course! It's really nice to play in front of them and to feel that they support us. There is no better place than the Parc des Princes for that!"
Do you have a message for the Parisian fans?
"I hope you will come and support us at the Parc des Princes. We really need your support, and we hope to make this match a big party."