Voir cette publication sur Instagram
On Wednesday evening, the Stade Pierre de Coubertin was once again host to EHF Champions League action. On Matchday 2, Paris Saint-Germain Handball welcomed Wisla Plock to the French capital. After a narrow defeat in Veszprém (36-34), the Rouge et Bleu knew that the task would not be easy against a team that had won their group stage opener (against Porto, 27-23).
Despite several good saves by Andreas Palicka, the first half was very balanced (6': 2-2). Facing a very good Polish team, Les Rouge et Bleu were even forced to chase the score (10': 3-6). But the various shooting failures and technical inaccuracies were compensated for by some strong defending and our team managed to keep pace (14': 6-7). Well led by Kamil Syprzak, they had already made up their deficit at the end of the first quarter (16': 8-8).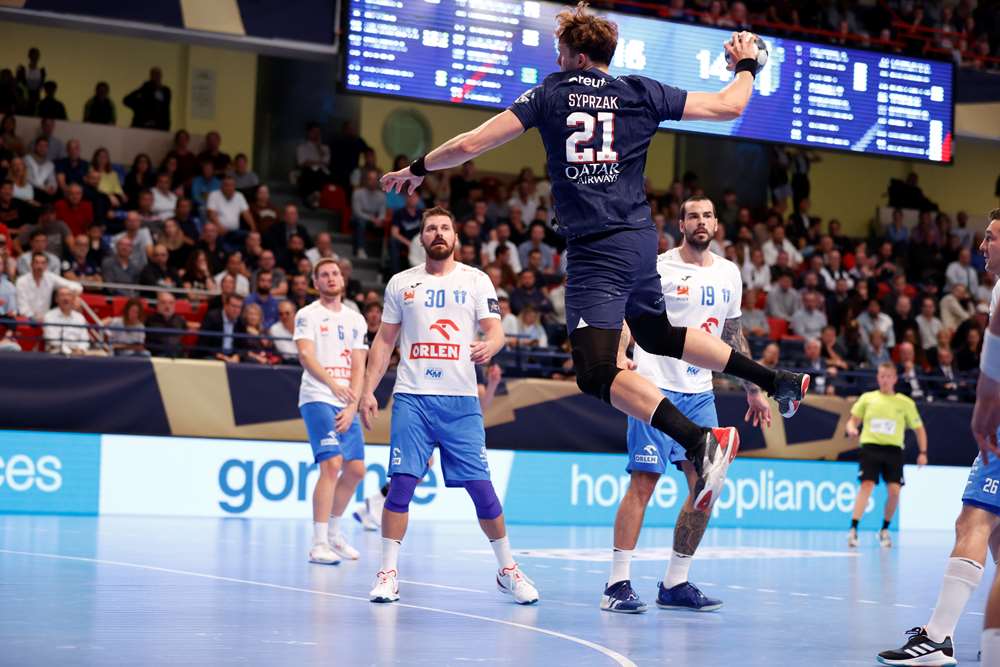 Raul Gonzalez's men were starting to fire and took the lead, thanks to a backline that maintained its high standards (20': 10-8). However, they were sometimes a little too aggressive and were punished with temporary send-offs. But even two men down, the capital club kept its nose in front (22': 13-10). At the break, the Parisians were ahead, but there was still plenty work to do.
Voir cette publication sur Instagram
The two teams came back from the break with the same intentions and the gap did not change (34': 22-19). This scenario lasted for many minutes, during which all the protagonists of the game went at it blow for blow, both literally and figuratively (41': 25-21). The last quarter of the game was approaching and it was at this moment that Les Rouge et Bleu chose to accelerate. Between Andreas' saves and Kamil's goals, they increased the lead (45': 30-22).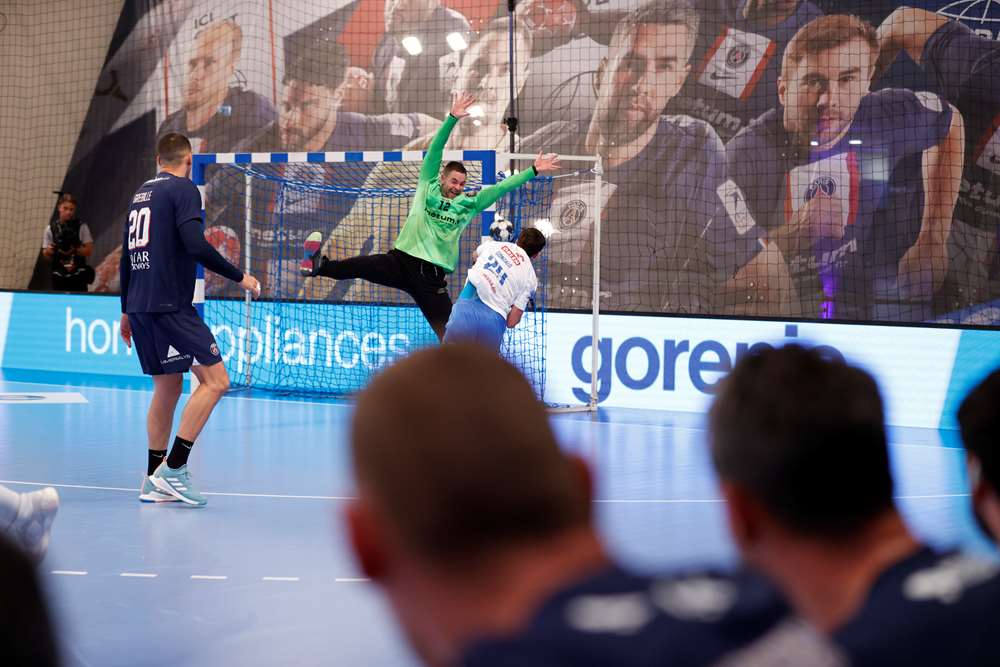 In these last moments of the matches, Luc Steins also grew in power and was at the origin his side's taking the upper hand (47': 31-23). However, the game was still not won and our opponents were not very far behind (52': 33-26). Fortunately, Andreas saved a penalty and stopped them in their tracks (55': 34-29). Paris Saint-Germain Handball managed the dying minutes perfectly and won, earning the first points of their European campaign. A good omen before going to Toulouse, Sunday afternoon, for Liqui Moly StarLigue Round 3.
Voir cette publication sur Instagram
REACTIONS FROM RAUL GONZALEZ, HENRIK TOFT HANSEN AND DAVID BALAGUER:
Après la victoire face au @SPRWisla, découvrez les réactions de Raul #Gonzalez, @HansenToft et @Balaguer14 ! #PSGPLO (37-33) pic.twitter.com/NSUoxw9KDx

— PSG Handball (@psghand) September 21, 2022
(Credits: L. Valroff/Team Pics/PSG)