This weekend, Paris Saint-Germain Handball will participate in the EHF Final4 for the fifth time in club history (and the fifth time in six season!) at the Lanxess Arena in Cologne. Les Rouge et Bleu arrived in Germany on Thursday afternoon... here's what they got up to.
After a PCR test at the Stade Pierre de Coubertin to start the day, our players went to Issy-les-Moulineaux for a training session (our arena is currently occupied by the Olympic Qualification Tournament for karate). As usual, the session started in a good mood!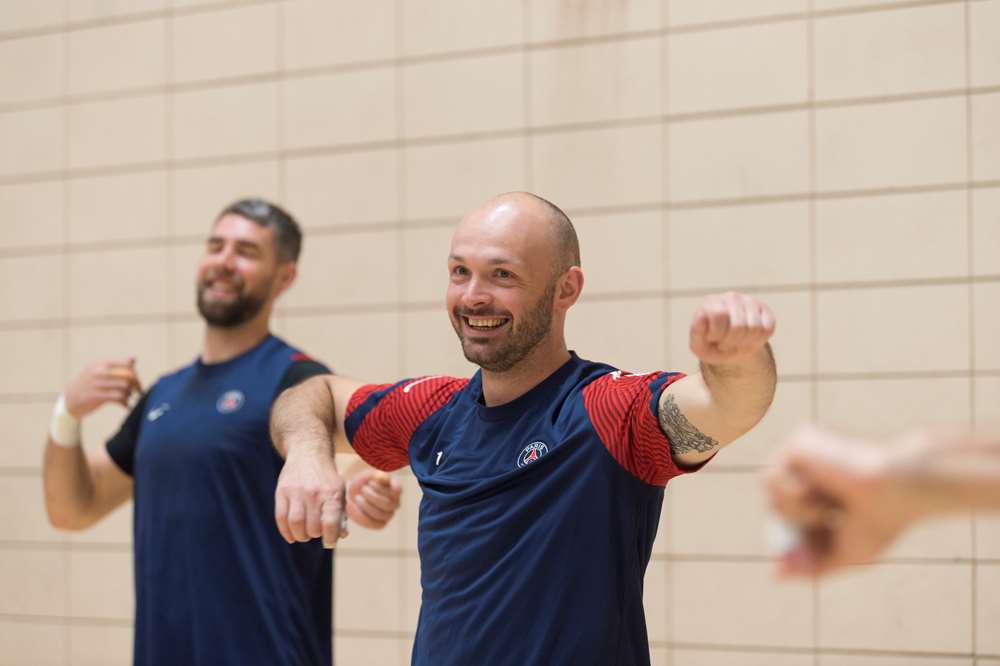 Afterwards, there was a warm-up game - once again an epic between the "old" and the "young" (in red).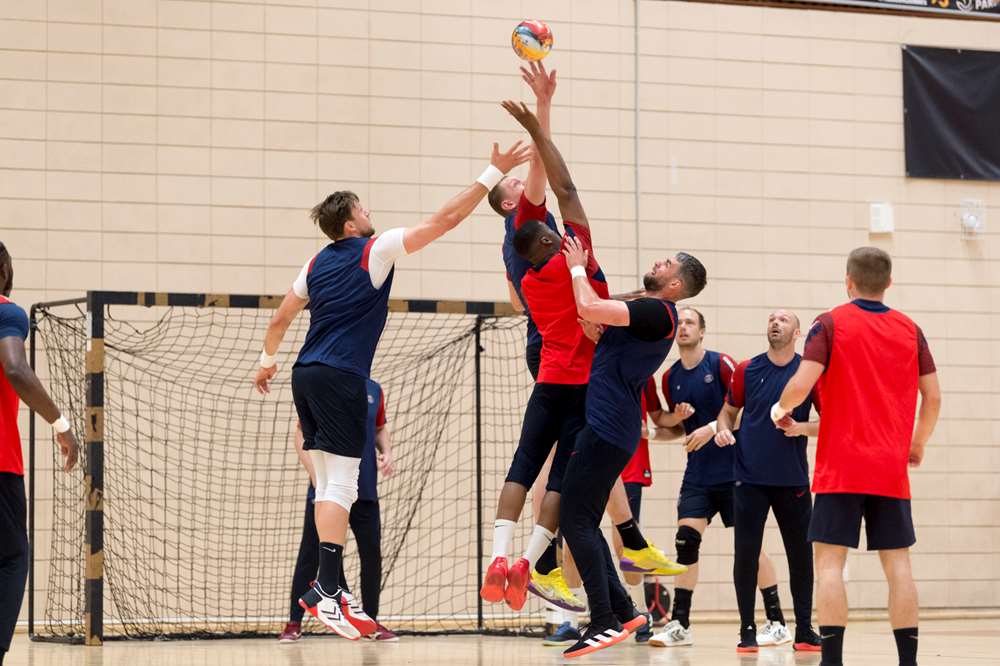 But Raul Gonzalez's men also worked hard! They swapped the plastic ball for a leather one and put on their handball uniforms. Their semi-final against Aalborg was just over 48 hours away and the Spanish coach wanted his team to improve their passing game even further.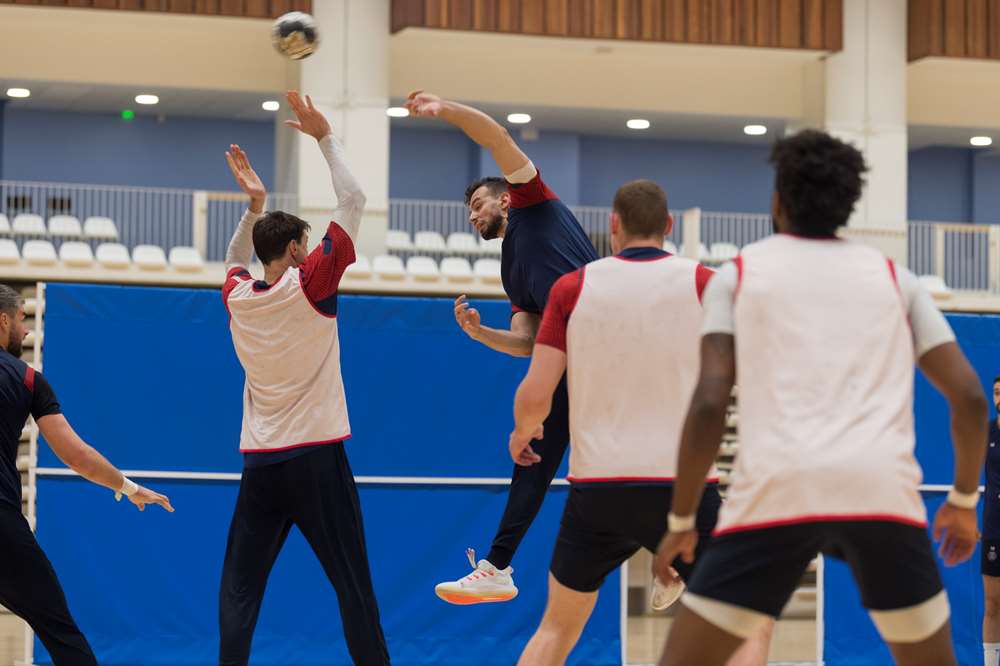 So, for many minutes, they were able to fine-tune their interplay. They alternated between defensive and offensive work, but also with play all over the court.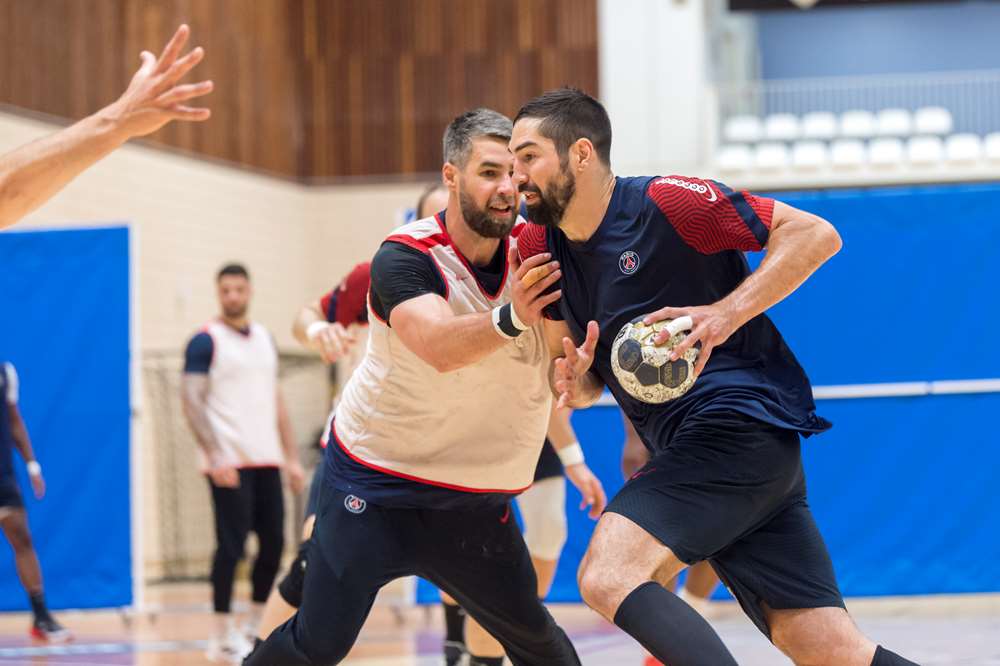 Before taking off for Cologne, the Parisians returned to their lair. On the program: luggage, but also a meal! With the last details settled, they headed for Le Bourget airport and a 15:00 take-off.
Everyone took their place for a comfortable flight in total accordance with hygiene/safety requirements and of course social distancing.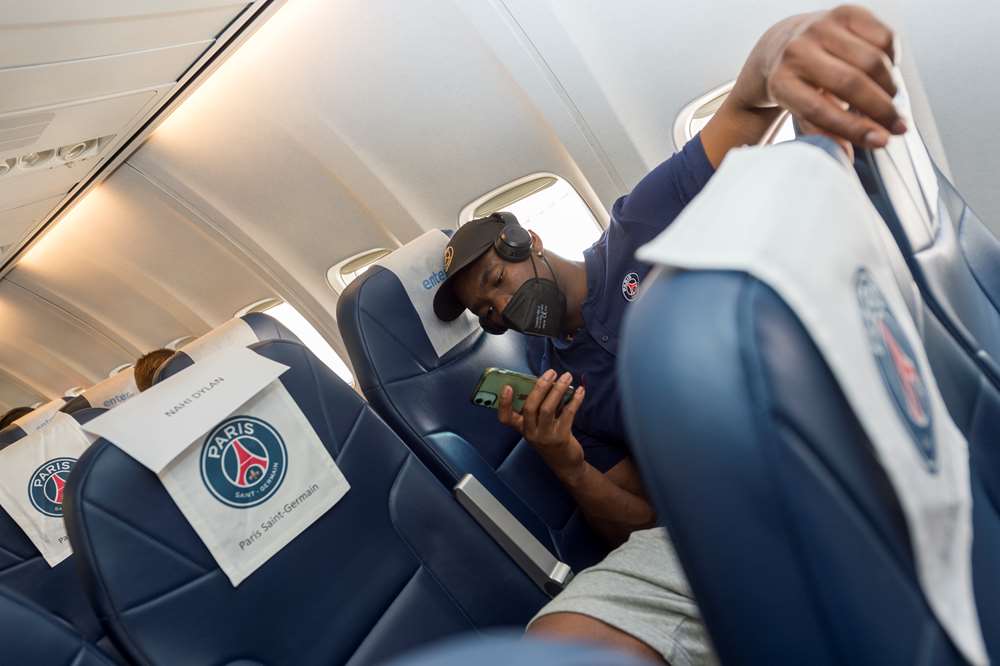 An hour later, Les Rouge et Bleu landed and it was only a matter of minutes before they found their digs at the Radisson, where another PCR test was waiting for them. They will remain there until the end of their stay - one we hope will be very successful!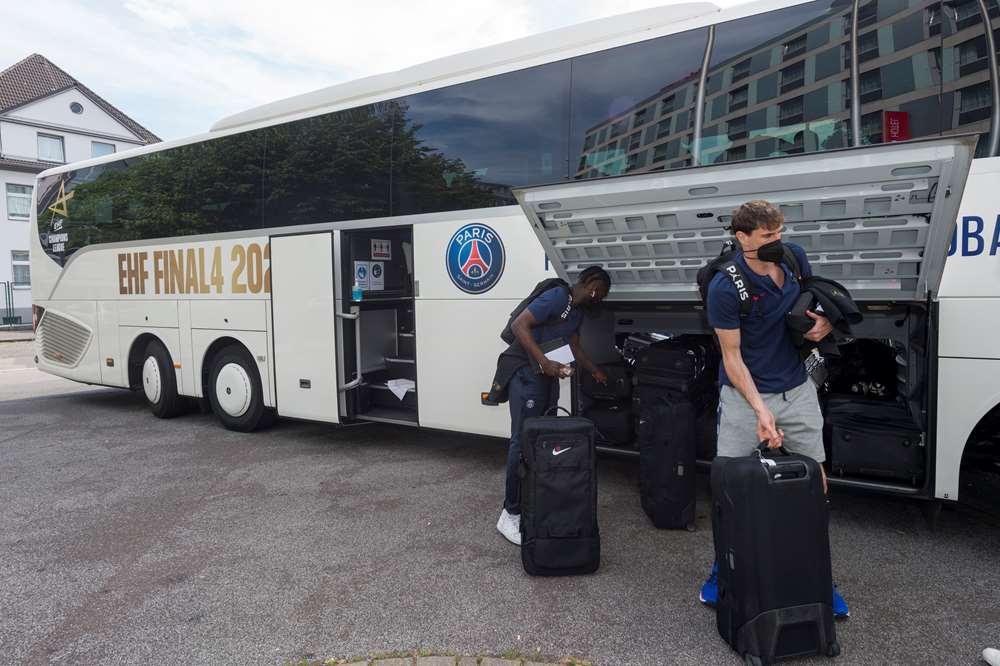 (Credits: TeamPics/PSG)