Gigio Donnarumma: a closer look at the Italian goalkeeper
After seven years spent at AC Milan, Gianluigi Donnarumma has signed for Paris Saint-Germain for the next five. So who is Gigio?
He's only 22 years of age and yet he has been a recognised feature of Italian football for years: Gianluigi Donnarumma.
It has to be said that he too is not really talked about in terms of age. At just 14 years of age, he was sent to train with the professional team of the illustrious AC Milan, and was only 16 when he made his debut in the Italian top flight in October 2015. Unprecedented in the world of Calcio. A first match and a baptism of fire. Gigio's life had changed, he had turned the corner. He never left the goal at San Siro again. The young goalkeeper then went on to play for the Rossoneri for six seasons, developing his technique, progressing his game and growing his disarming maturity between the posts. In a position where experience is paramount, Gigio broke down the traditional barriers and built his own walls.
The youngest player in the history of Italian football to reach 100 league appearances was soon followed by the 200-game mark, Donnarumma has broken all the records for precocity, ahead of Lombardy legends like Maldini, Rivera and Baresi. These are symbolic milestones, but they reveal much.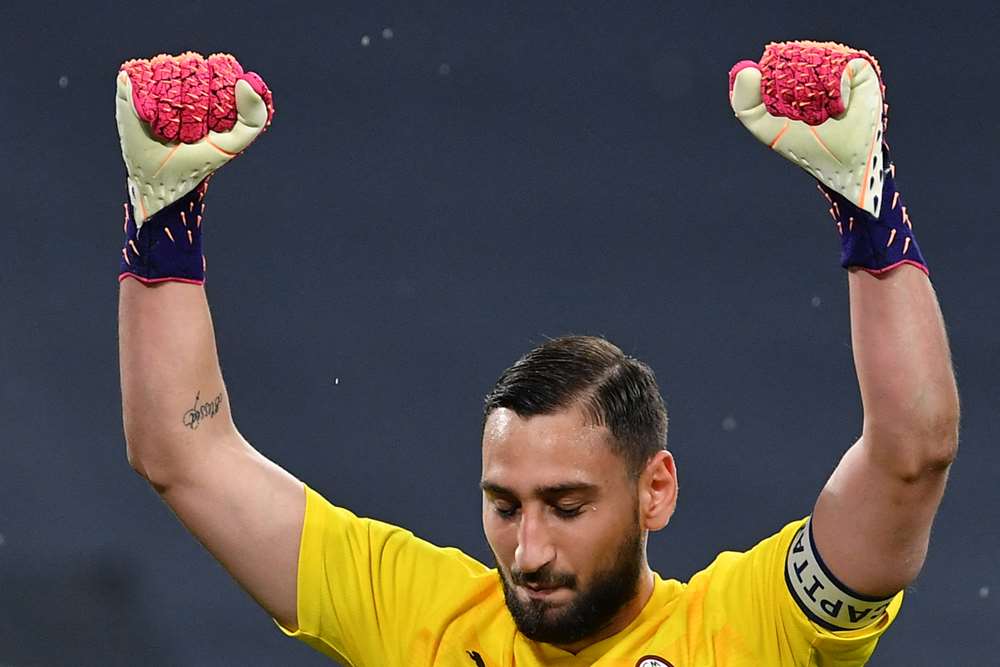 The native of Castellammare di Stabia was already huge. He stands 1.96 metres tall and has a reputation that would make the greatest goalkeepers blush. A worthy heir to the tradition of Italian 'keepers, he wasted no time in transferring his talent to the Azzurri.
Voted best goalkeeper at his first U17 European Championship and the youngest player in the history of the Italian U-21s at the age of 17, his rise to prominence was dazzling. From his first cap at 16 with the senior team to his debut at just 17 (also a record), Gigio has held the number one position for more than three years now, becoming the deserving successor to the great Gigi Buffon. It is not for nothing, moreover, that he distinguished himself again during the beginning of this Euro 2020, by not having conceded a single goal during his three group stage matches. But you have to look further back. Nine consecutive clean sheets, 785 minutes of invincibility with the Nazionale and only 11 goals conceded in 29 appearances: you have understood: Donnarumma's presence has never been questioned in Italy.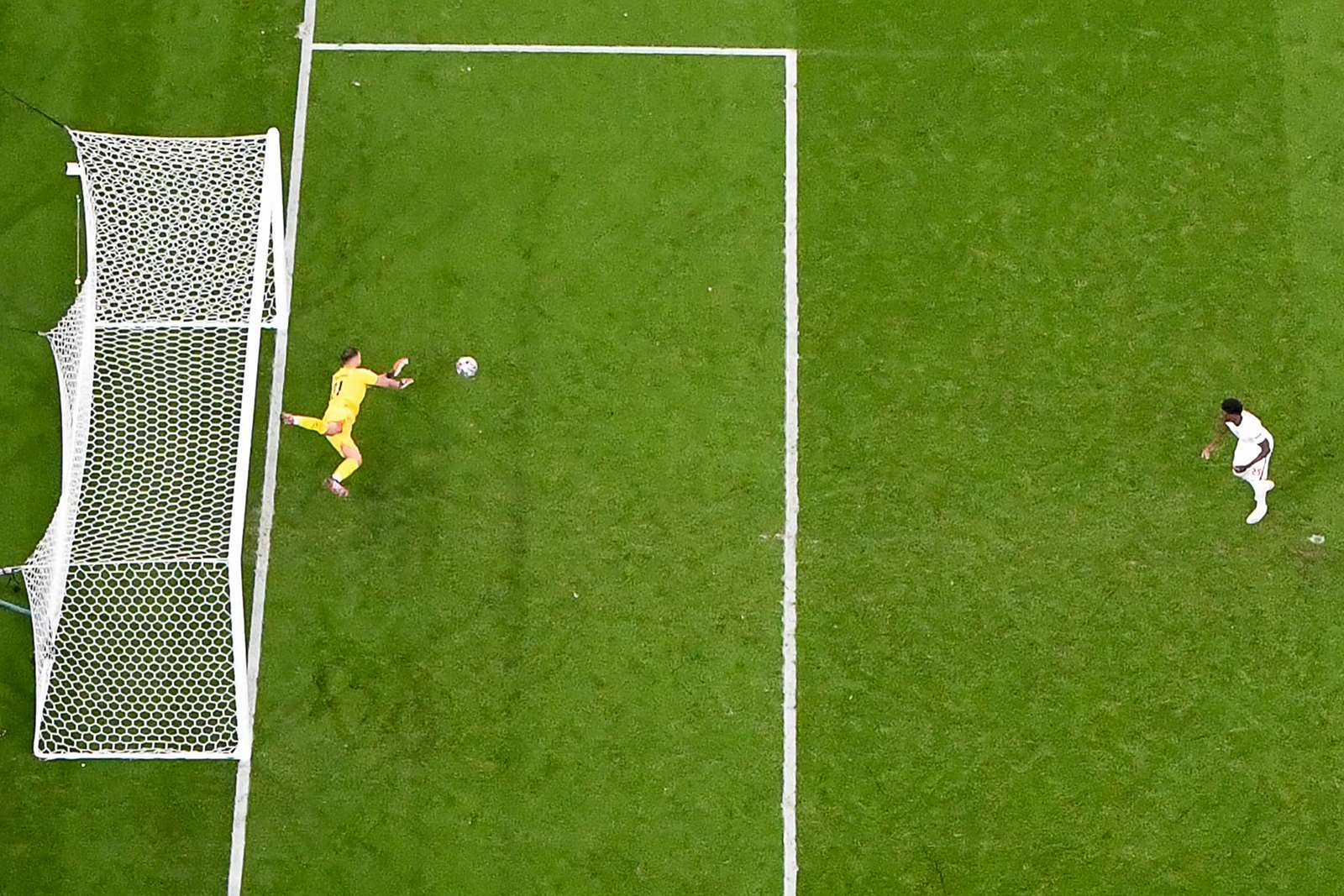 But you have to look further ahead. It is not a coincidence that he has distinguished himself once again during the start of this Euro 2020: no goals conceded in the group phase and a breathtaking final phase. Gigio was then in superb form in the quarter-final against Belgium and in the semi-final against Spain, and his gloves were on fire in a volcanic Wembley atmosphere, saving two of England's attempts in the penalty shoot-out to take his side to the top of Europe. It was no real surprise though, as Gigio has never lost a penalty shoot-out in his career...
The hero of the newly crowned Italy, he was also voted best player of the competition, an award that had not been given to a goalkeeper for almost 30 years. As you can see, Donnarumma has never aroused the slightest debate on the other side of the Alps.

And he is also coming off a remarkable season at club level with AC Milan. Voted best goalkeeper in Serie A and vice-captain of his side, he made no less than 92 saves, 70% of shots saved and kept 14 clean sheets, more than any other goalkeeper in his league.
At just 22 years of age, the Milanello kid has made 251 appearances for the Rossoneri since 2015, at least 30 more than any other player over the same period. 
🌟MVP 2020/2021🌟

Miglior portiere: @gigiodonna1 ! 🔝

Affidabilità, talento cristallino e 14 clean sheet: stagione da Numero 1! 🔥https://t.co/20MQDIWixB#SerieATIM #WeAreCalcio pic.twitter.com/Fl9Fmokd0z

— Lega Serie A (@SerieA) May 31, 2021
215 Serie A appearances, eight penalty saves and a whopping 71 clean sheets give another dimension to his CV. One thing is certain: by signing for Paris Saint-Germain until 2026, Donnarumma will be adding another line to the list, as he will play the Champions League for the first time. A logical progression in the career of one who is destined for the very top.