Youth academy, a speciality
The Paris Saint-Germain Youth Academy is proving a rich source of talent for coach Thomas Tuchel, who has already used ten players 'made in Saint-Germain-en-Laye' this season.
Stade Louis II, last Sunday. Edinson Cavani might have scored three times, but he owed a big debt of gratitude to Moussa Diaby, who set up two of his goals in the 4-0 win. The 19-year-old left-winger, who has nine Ligue 1 appearances to his name, is the embodiment of the club's clan of 'Titis'. In the principality, five of the 11 members of the starting line-up were Youth Academy products (Diaby, Alphonse Areola, Presnel Kimpembe, Adrien Rabiot and Christopher Nkunku). Stanley N'Soki's replacement of Julian Draxler with 21 minutes left meant Thomas Tuchel had brought on a player who has been wearing our colours since 15.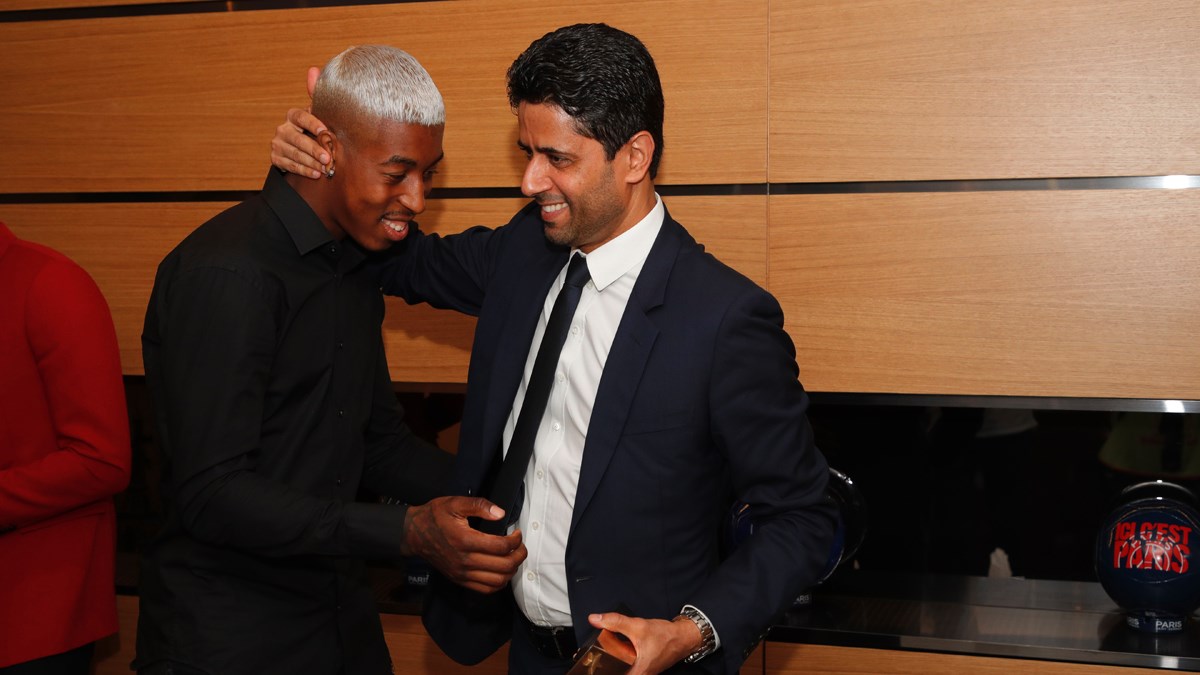 Nasser Al-Khelaïfi: 'The Paris region, an extraordinary breeding ground'
Though they were playing on the shores of the Mediterranean, it's in the capital that they have built and reaffirmed their attachment to the Rouge-et-Bleu colours. Paris is fertile ground, as Chairman and CEO Nasser Al-Khelaïfi pointed out in our official magazine last May. "Since 2011, the project we have developed is in line with that tradition, with the ambition to put the great talents of tomorrow at the heart of our strategy. Talents from different countries, different continents, but also those that come from the extraordinary breeding ground of the Paris region, the greatest region for producing players after that of São Paulo." Diaby - and Tuchel - can attest to that...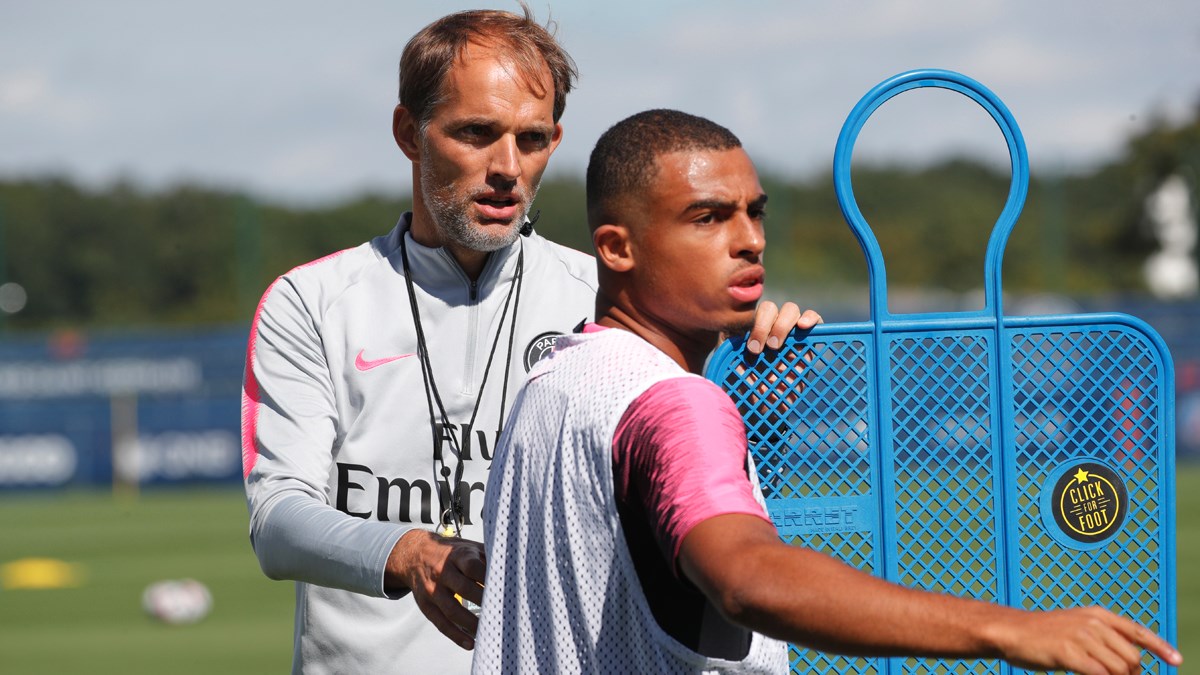 Tuchel, faith in youth!
Favourable to giving youth its head, the German coach has clearly found an environment in which to build his squad in the shadow of the Eiffel Tower. In modern football, talent knows no age, and that could be seen from Coach Tuchel's very first starting line-up in the Trophée des Champions. It was another 4-0 win against Monaco, but alongside the established stars such as Gigi Buffon, Thiago Silva and Neymar Jr, there were six Youth Academy players: Dagba, Nsoki, Rimane, Nkunku, Rabiot and Weah. There was also Antoine Bernede who came off the bench, just for good measure.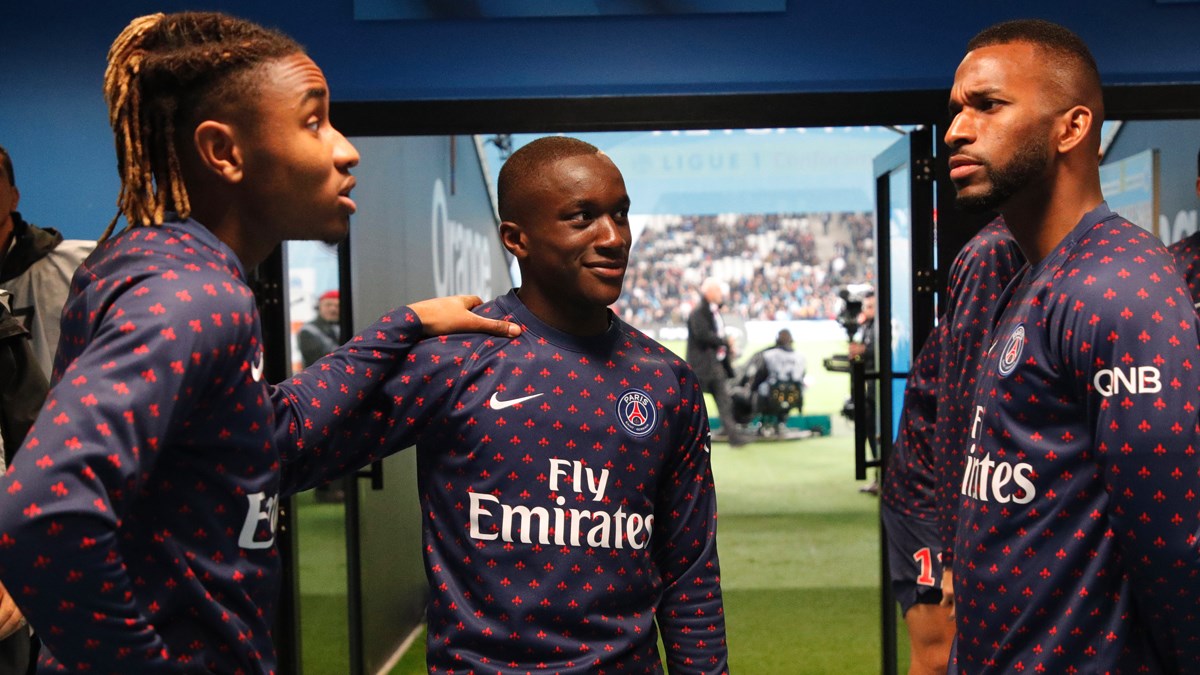 In the top 5 for youth academy players
At the Parc against Caen, Saint-Etienne or Reims, at Marseille or Liverpool, ten Youth Academy products have played in the first team during this 2018/19 season. Among the top European teams, no-one can match PSG, not even Real Madrid. Though they were recently named the best youth development club in European by the International Sports Studies Centre (CIES), the Spanish club has used 'just' four youth academy players in its first team this season...Same for Lyon (2nd in the European standings) with five and Barcelona (3rd) six.
As they are doing in competition, Paris Saint-Germain are making forward strides in developing homegrown talent. Players like Adrien Rabiot (stunning against Real at the Bernabeu in Novembre 2015) or 'Presko' Kimpembe (calmness personified against Barça in February 2017) have shown the way, taking with them other talents in their wake at a club where a quarter of the players who have played for the first team have come through the club's Youth Academy. It's  a tradition that will only be deepened over the coming months and years.