Paris Saint-Germain reaches out to clubs in the region
Les Rouges et Bleus are on the lookout out for talented young players in the Île-de-France region. A team of coaches will represent the club on a two-week tour of nine local clubs, offering them a series of Paris Saint-Germain-themed days. The tour is an opportunity for the club, on the occasion of its 50th anniversary, to highlight its strong attachment to the region and its support for young players and their development.
Timed to coincide with the school holidays, the tour will start on Monday 12 April and end on Friday 23 April and will see the team of coaches lay on Paris Saint-Germain experiences at each of these nine clubs. Nearly 1,000 children playing for the U-11 and U-13 teams of the clubs selected will take part in the events, which will include football drills designed by the director of PSG's young player academy.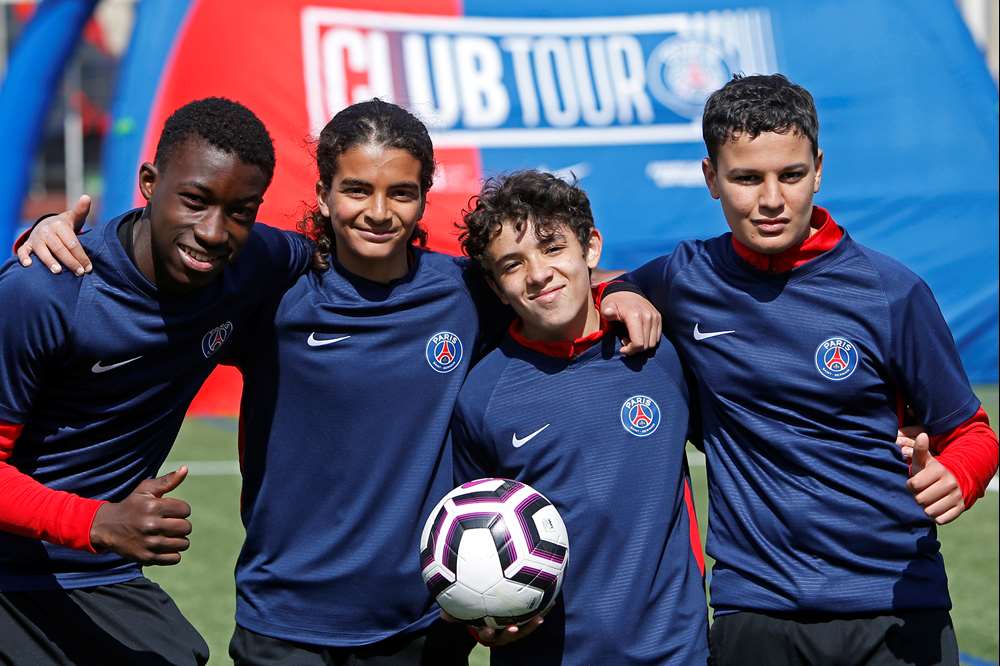 Chosen for their historic and symbolic links with Paris Saint-Germain, the nine clubs include AS Bondy, Eragny FC and Racing Club de France Football Colombes, where current Paris Saint-Germain stars Kylian Mbappé, Presnel Kimpembe and Marie-Antoinette Katoto respectively began their careers. Paris Alesia FC, US Villejuif, Trembay FC, Academy de Football d'Epinay sur Seine, AAS Sarcelles and Stade de Vanves are the six other stops on the tour, having all made telling contributions, among other clubs, to developing the players of tomorrow.
Very committed to grassroots football, Paris Saint-Germain has also been supporting local clubs through the pandemic, with its endowment fund providing financial aid over a two-year period.
Each training day on the tour will kick off with a video message for young players from Paris Saint-Germain first-team coach Mauricio Pochettino. As well as taking part in training sessions, the region's young players will be able to have their photos taken with the Ligue 1 trophy and test their knowledge of the history of Paris Saint-Germain in a special quiz.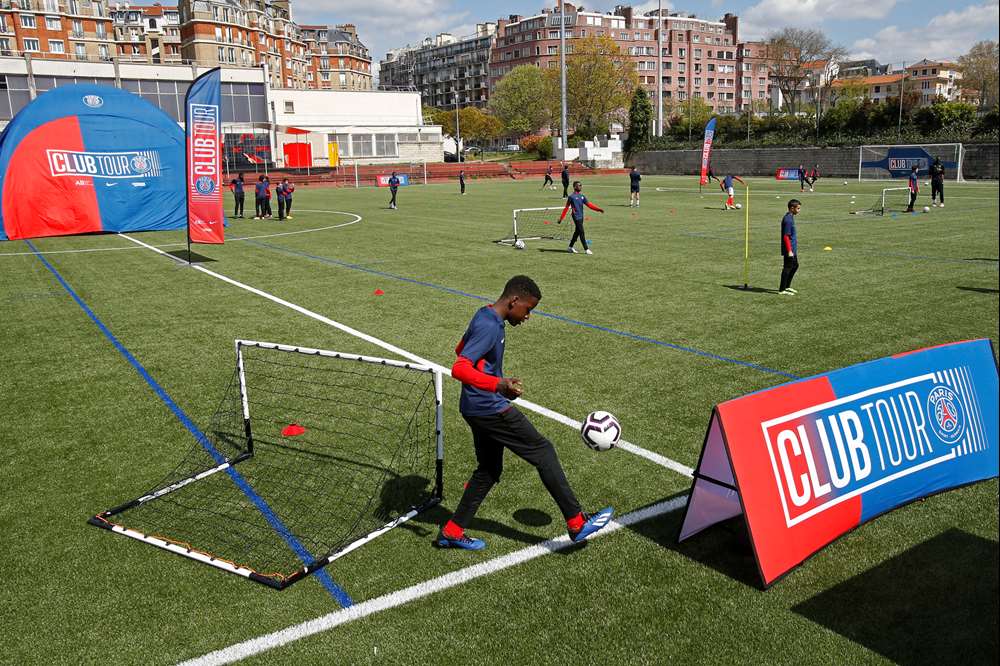 In continuing to pursue its aim of inspiring young people and encouraging them to lead active lives, Paris Saint-Germain will make sure every participant goes away with a little piece of the club, with each of them receiving a special pack comprising a Paris Saint-Germain training top, gym bag, notebook, water bottle and keyring.
Paris Saint-Germain Head of communication, Jean-Martial Ribes, said: "Throughout its 50-year existence and in pursuing its aim of promoting football and allowing talented youngsters to shine in France and around the world, Paris Saint-Germain has always had strong links with the clubs of the Île-de-France region. We need to mark a very special anniversary in a very special way. This Club Tour is a reward for the clubs who, in their own ways, have contributed to the history of Paris Saint-Germain."